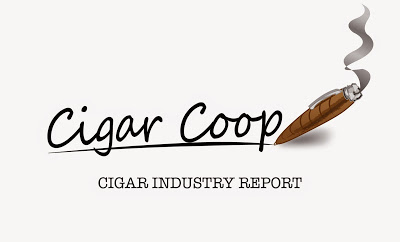 The Cigar Industry Report is a one-stop place to catch up on the activity here at Cigar Coop. It is a combination of the news reports, cigar reviews, and assessment updates we do throughout the week. In addition, each week we will look back at Cigar Coop history. Look for this report every Saturday morning at 8am Eastern Time.
Cigar Industry Report: Volume 7, Number 31 Edition 284 (6/23/18)
Feature of the Week: Supreme Court Rules States Can Collect Internet Sales Tax
We covered how this landmark decision could affect the cigar industry.
Feature of the Week: UPS and Teamsters Reach Tentative Agreement
It appears the threat of a potential August 1st UPS Strike has ended. We've got the details here.
Feature of the Week: Nicaraguan Violence Escalates
We reported on the ongoing events regarding the Nicaraguan crisis.
---
News and Previews
House of Representatives: H.R. 564 is a proposed piece of legislation that calls for an exemption from FDA Regulation for premium handmade cigars. This week Rep. Neal Dunn [R-Florida] was added as a co-sponsor. The total number of sponsors is now 145.
U.S. Senate: S.294 is the Senate companion bill to H.R. 564. This week no new co-sponsors were added. The total number of sponsors remains at 21.
House Bill 1136: H.R. 1136 is the legislation to change the Grandfather Date for Deeming Tobacco products subject to FDA Regulation from February 15, 2017, to 21 days after enactment of the regulations. This week no new co-sponsors were added. The total number of sponsors remains at 93.
---
Assessments
---
Cigar Coop Coffee Collection
We have partnered with Layne Coffee to offer two unique coffee blends. We have the details here. You can also order your coffee here.
---
Prime Time Show
For Episode 57 we did our big 2018 IPCPR Pre-Game Series Show.
Prime Time Special Edition
This week for Special Edition #34 we welcomed Glynn Loope, Executive Director of Cigar Rights of America as our special guest.
Upcoming Schedule (Subject to Change)
Prime Time
Episode 58 (6/21/18): TBA
Episode 59 (7/5/18): Jason Holly, Viva Republica
Prime Time Special Edition
TBA