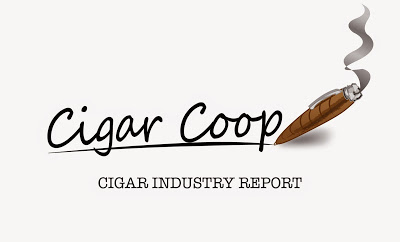 The Cigar Industry Report is a one-stop place to catch up on the activity here at Cigar Coop. It is a combination of the news reports, cigar reviews, and assessment updates we do throughout the week. In addition, each week we will look back at Cigar Coop history. Look for this report every Saturday morning at 8am Eastern Time.
Cigar Industry Report: Edition 430 (4/24/21)
The Headlines
Arturo Fuente to Add Two New Sizes to Rare Pinks
Arturo Fuente has announced two new sizes to its highly limited Rare Pinks Series. We've got the details here.
Cigar Coop Publishes 10,000 Article
Cigar Coop reached another milestone as we published our 10,000th article. We put up a small commemorative post.
Frank Sinatra Wins the 2021 Prime Time Jukebox Battle of the Bands
In 2021 Prime Time Jukebox Battle of the Bands has come to a close. Frank Sinatra won a very close battle with Jimi Hendrix. Prize Winners will be announced on April 26th.
Smokin Tabacco Cigar Family Charitable Foundation Fundraiser
See Smokin Tabacco's one-year anniversary fundraiser for the Cigar Family Charitable Foundation.
The News
Product Coverage
Other News
Legislative News
Cigar Reviews
Assessments
Agile Cigar Reviews
Features and Blog
The Blog
Prime Time Podcasts
Prime Time Show
Prime Time Special Edition
Prime Time Jukebox
Upcoming Schedule
4/26: Prime Time Jukebox Episode 36: Album Archaeology #5: London Calling, The Clash
4/27 Prime Time Special Edition 98: Miguel Schoedel, Crowned Heads
4/29: Prime Time Episode 185: Jimmy Miudo, Quality Importers

On This Date…
On this date April 24th..
Apr 24, 2011: We assessed the Savinelli Liga Especial
Apr 24, 2013: We published a press release on the La Palina Goldie Laguito No. 5
Apr 24, 2013: We published a press release on the 2013 La Flor Dominicana TAA Exclusive Cigar
Apr 24, 2013: We assessed the CAO Brazilia Carnivale
Apr 24, 2013: We previewed the Asylum Straight Jacket
Apr 24, 2014: We published a story on the Cigar Association of America continuing to work closely with FDA in light of pending regulations
Apr 24, 2014: We assessed the Bodega Premium Blends Reunión Digestivo
Apr 24, 2014: We reported on the FDA asking for public comment on a premium cigar exemption from regulation
Apr 24, 2014: We reported on Iconic Leaf Cigar Company's E.L.F. PACK Sidewinder and the E.L.F. PACK Kanú
Apr 24, 2015: We reported on Davidoff's plans to launch a Brazilian-based blend at the 2015 IPCPR Trade Show
Apr 24, 2015: We did an Agile Cigar Review on the Oliva Serie V Maduro Especial 2012
Apr 24, 2016: We assessed the QuickDraw Connecticut Short Panatela by Southern Draw Cigars
Apr 24, 2017: We reported on Five Altadis products receiving Grandfather Status
Apr 24, 2017: We reported on the Ortega REO and VIBE receiving Grandfather Status
Apr 24, 2017: We reported on Tabacalera G. Kafie y Cia making its first shipment
Apr 24, 2017: We reported on the La Aurora 1903 Cameroon
Apr 24, 2017: We assessed the Négociant Monopole No. 2
Apr 24, 2018: We assessed the Hoyo La Amistad Silver Robusto
Apr 24, 2018: We reported on Casa Fernandez changing its company name to Aganorsa Leaf
Apr 24, 2018: We reported on the return of the Camacho Coyolar
Apr 24, 2019: We published Prime Time Special Edition 52: The Lost Cigars
Apr 24, 2019: We reported on the Drew Estate ACID Plush and ACID Croqueta heading to retailers
Apr 24, 2019: We reported on Montecristo Espada Oscuro
Apr 24, 2019: We reported on the San Lotano Dominicano arriving at stores
Apr 24, 2019: We reported on the Crux Union Fire
Apr 24, 2019: We reported on the Diesel Whiskey Row Sherry Cask
Apr 24, 2020: We reported on STG consolidating its operations
Apr 24, 2020: We reported on the Joya de Nicaragua Cuatro Cinco Edición Asia
Apr 24, 2020: We assessed the La Palina Silver Label Toro TAA Exclusive