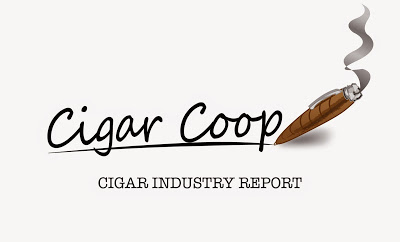 The Cigar Industry Report is a one-stop place to catch up on the activity here at Cigar Coop. It is a combination of the news reports, cigar reviews, and assessment updates we do throughout the week. In addition, each week we will look back at Cigar Coop history. Look for this report every Saturday morning at 8am Eastern Time.
Cigar Industry Report: Edition 424 (3/13/21)
The Headlines
Prime Time Jukebox 2021 Dedications Show Requests Being Taken
Prime Time Jukebox is bringing the Dedications Show concept over from Cigar Jukebox. We are asking our audience to submit requests for loved ones who have passed away.
To submit a dedication, please submit an email with 1) The song; 2) Who the song is dedicated to; 3) Any thoughts on the person being remembered and/or why you are picking the song. Emails can be sent to cigarjukebox@gmail.com.
The dedications should be sent to us by March 26. We will air the show later in the month.
As always, a tradition to the Dedications Show is to light up a Las Calaveras Cigar by Crowned Heads.
Micallef Issues Cease-and-Desist Letter to Privada Cigar Club Over Alleged Unauthorized Sales
Micallef Cigars has issued a press release announcing it has sent a Cease-and-Desist letter to Privada Cigar Club. Micallef has claimed Privada Cigar Club has been acting as an unauthorized retailer for its products. We have the details here.
The News
Product Coverage
Other News
Legislative News
U.S. Senate: S.438 is a proposed piece of legislation that calls for an exemption from FDA Regulation for premium handmade cigars. This week no new co-sponsors were added. The total number of sponsors remains at nine.
Cigar Reviews
Assessments
Agile Cigar Reviews
Features and Blog
The Blog
The Pink Cadillac Tour 2021 Series (Full installments Included)
Prime Time Podcasts
Prime Time Show
Prime Time Special Edition
Prime Time Jukebox
Upcoming Schedule
3/15: Prime Time Jukebox Episode 33: Women in Music II: Women's History Month Edition
3/18: Prime Time Episode 179: Jeffrey Amendola, Amendola Family Cigar Compay
3/30: Prime Time Jukebox Special Edition: The Baseball Show – 2021 Edition
On This Date…
On this date March 13th…
Mar 13, 2011: We assessed the E.P. Carrillo Short Run 2010
Mar 13, 2013: We reported on line extensions to the Bernie Parent Cigar
Mar 13, 2013: We reported on the Aging Room Cigars Mini.
Mar 13, 2013: We published an Assessment Update for the My Uzi Weighs a Ton Digital Son 6 (MUWAT DS-6)
Mar 13, 2013: We reported on Nat Sherman Timeless Collection (Nicaragua) line extensions
Mar 13, 2013: We published a press release for the My Father Special F Event Cigar (Federal Cigar)
Mar 13, 2014: We published an Assessment Update for the Affinity Robusto by Sindicato Cigar Group
Mar 13, 2014: We reported on the Crowned Heads – The Angel's Anvil TAA Exclusive 2014
Mar 13, 2015: We published an Assessment Update for the AVO Limited Edition 2008 Tesoro (Part of AVO's Greatest Hits Sampler)
Mar 13, 2015: We reported on the Davidoff Masterpiece Collection
Mar 13, 2016: We assessed the Crux Sports
Mar 13, 2017: We reported on the Cohiba Talismán Limited Edition 2017 being launched at XIX Habano Festival
Mar 13, 2017: We reported on the La Palina Bronze Label being launched as a part of the 2017 TAA Exclusive Series
Mar 13, 2018: We assessed the Tatuaje La Vérité 2013
Mar 13, 2018: We reported on the Protocol K9 Cigar Dojo Collaboration
Mar 13, 2018: We reported on the Viaje Cache 2018
Mar 13, 2018: We reported on the 1502 XO Lancero
Mar 13, 2019: We assessed the MoyaRuiz Hand Gripper
Mar 13, 2019: We reported on the J.C. Newman Brick House Ciento Por CientoTAA Exclusive
Mar 13, 2019: We reported on the My Father Cigars tDon Pepin Garcia Original TAA Exclusive Limited Edition 2019
Mar 13, 2020: We did an Agile Cigar Review on the Brick House Toro Maduro by J.C. Newman Cigar Company
Mar 13, 2020: We reported on the H. Upmann 1844 Añejo