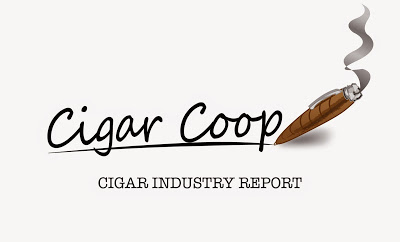 The Cigar Industry Report is a one-stop place to catch up on the activity here at Cigar Coop. It is a combination of the news reports, cigar reviews, and assessment updates we do throughout the week. In addition, each week we will look back at Cigar Coop history. Look for this report every Saturday morning at 8am Eastern Time.
Cigar Industry Report: Edition 425 (3/20/21)
The Headlines
Prime Time Jukebox 2021 Dedications Show Requests Being Taken
Prime Time Jukebox is bringing the Dedications Show concept over from Cigar Jukebox. We are asking our audience to submit requests for loved ones who have passed away.
To submit a dedication, please submit an email with 1) The song; 2) Who the song is dedicated to; 3) Any thoughts on the person being remembered and/or why you are picking the song. Emails can be sent to cigarjukebox@gmail.com.
The dedications should be sent to us by March 26. We will air the show later in the month.
As always, a tradition to the Dedications Show is to light up a Las Calaveras Cigar by Crowned Heads.
PCA Announces Plans to Go Forward with 2021 Trade Show
It appears as though the Premium Cigar Association (PCA) Trade Show is going on as scheduled beginning July 9th. We have the details here.
Smokin Tabcco Cigar Family Charitable Foundation Fundraiser
See Smokin Tabacco's one year anniversary fundraiser for the Cigar Family Charitable Foundation.
The News
Product Coverage
Other News
Legislative News
Cigar Reviews
Assessments
Agile Cigar Reviews
Features and Blog
The Blog
The Pink Cadillac Tour 2021 Series (Full installments Included)
Prime Time Podcasts
Prime Time Show
Prime Time Special Edition
Prime Time Jukebox
Upcoming Schedule
3/25: Prime Time Episode 180: Alan Rubin, Alec Bradley
3/29: Prime Time Jukebox Episode 34: The 2021 Dedications Show
3/30: Prime Time Special Edition: The Baseball Show – 2021 Edition
On This Date…
On this date March 20th…
Mar 20, 2011: We assessed the Perdomo Reserve 10 Year Anniversary Champagne
Mar 20, 2011: We previewed the E.P. Carrillo Elencos
Mar 20, 2011: We assessed the Berger & Argenti Entubar
Mar 20, 2013: We previewed the Asylum 13 Corojo
Mar 20, 2013: We assessed the La Palina El Diario KB II (Kill Bill II)
Mar 20, 2014: We reported on Miami Cigar and Company becoming the exclusive U.S. Distributor for Viva República
Mar 20, 2014: We assessed the Kristoff 685 Woodlawn
Mar 20, 2015: We published an Assessment Update for the Viaje Super Shot Criollo 2015 12 Gauge
Mar 20, 2016: We assessed the Bespoke Basilica A
Mar 20, 2017: We assessed the Kristoff Connecticut Robusto
Mar 20, 2016: We reported on the Southern Draw Rose of Sharon.
Mar 20, 2017: We reported on Rudy Giuliani being named the Keynote Speaker for 2017 IPCPR Convention
Mar 20, 2017: We reported on the return of the Viaje Exclusivo Shorts
Mar 20, 2018: We reported on the FDA releasing an ANPRM on Flavored Tobacco
Mar 20, 2018: We reported on Villiger reaching distribution agreements in Mexico and Canada
Mar 20, 2018: We did an Agile Cigar Review on the MBombay Corojo Oscuro Robusto by Bombay Tobak
Mar 20, 2019: We reported on the Diesel Hair of the Dog
Mar 20, 2019: We reported on Joya de Nicaragua's 2019 TAA Releases.
Mar 20, 2020: We did an Agile Cigar Review on the Undercrown Shade Suprema by Drew Estate
Mar 20, 2020: We reported on the Dissident Home 2020