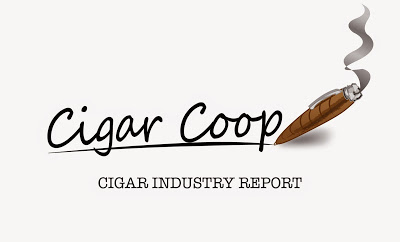 The Cigar Industry Report is a one-stop place to catch up on the activity here at Cigar Coop. It is a combination of the news reports, cigar reviews, and assessment updates we do throughout the week. In addition, each week we will look back at Cigar Coop history. Look for this report every Saturday morning at 8am Eastern Time.
Cigar Industry Report: Edition 490 (6/18/22)
The Headlines
Matt Booth Sells Room101 Cigar Business to General
Matt Booth has sold his Room101 cigar brand to Scandinavian Tobacco Group (STG). He will retain his jewelry and gin business under the Room101 name. Room101 will become a part of the Forged Cigar Company portfolio. Booth will also be joining STG as a Creative Director. We've got the details here.
The News
Product News
Other News
Legislative News
Cigar Reviews
Assessments
Agile Cigar Reviews
The Smoking Syndicate
Features and Blog
Feature Story
No Feature Stories Published this week
The Blog
Prime Time Podcasts
Prime Time Show
Prime Time Special Edition
Prime Time Jukebox
Upcoming Schedule
6/20: Prime Time Jukebox Episode 73: The Year in Music – 1991
6/21: Prime Time Special Edition 123: Luis Torres & Wiber Ventura, Freud Cigar Co.
6/23: Prime Time Episode 233: 2022 Virtual Trade Expo, Day One
On This Date…
On this date June 18th…
Jun 18,2012: We published a press release announcing Asylum Cigars.
Jun 18, 2012: We assessed the My Father Le Bijou 1922 Ecuadorian Connecticut Federal Cigar Edition Corona.
Jun 18,2013: We previewed the Kristoff Galerones line.
Jun 18, 2013:  We assessed the Ortega Wild Bunch 2013 Honest Abe "Ringmaster"
Jun 18, 2013: We previewed the Rocky Patel Edge Habano Battalion 6 x 60
Jun 18, 2013: We previewed the Nomad LE Esteli Lot 1386.
Jun 18, 2013: We reported on the 2013 Davidoff  Golden Band Award Nominees.
Jun 18, 2013: We reported on Viaje's plans to release 2013 Editions of Viaje TNT and Viaje C-4
Jun 18,2014: We previewed the Perez-Carrillo La Historia by E.P. Carrillo.
Jun 18, 2014: We assessed Project 7 by Noel Rojas.
Jun 18, 2014: We reported on Three New Cutters by Credo.
Jun 18, 2014: We previewed the JM Tobacco Havana Preferred
Jun 18, 2014: We reported on the MUWAT Kentucky Fire Cured Flying Pig.
Jun 18, 2015: We reported on plans for the Dunhill Heritage.
Jun 18, 2015: We assessed the Nestor Miranda Collection One Life Edition Danno Maduro (2015)
Jun 18, 2016: We published Cigar Industry Report: Volume 5, Number 30 (6/18/16)
Jun 18, 2017: We assessed the Cigar Golf Club-The Green
Jun 18, 2017: We published the feature story Q&A on Trump Cuba Directives
Jun 18, 2017: We reported on the Rocky Patel t Hamlet 25th Year
Jun 18, 2018: We assessed the La Flor Dominicana Factory Press (2017)
Jun 18, 2018: We reported on the Nat Sherman portfolio realignment
Jun 18, 2018: We reported on the Burn by Rocky Patel Oklahoma City lounge opening
Jun 18, 2018: We reported on Debonaire House and Drew Estate ending their distribution agreement
Jun 18, 2019: We reported on the Fratello Piccolo
Jun 18, 2019: We reported on Foundation CIgar Company's Highclere Castle Victorian
Jun 18, 2019: We reported on the return of the Quesada Oktoberfest for 2019
Jun 18, 2019: We reported on the Joya de Nicaragua Cinco Décadas Fundador
Jun 18, 2019: We reported on the plans for the 7-20-4 1874 Series being showcased at the 2019 IPCPR
Jun 18, 2019: We reported on the return of the Emilio La Musa
Jun 18, 2019: We reported on the return of the Emilio Suave
Jun 18, 2019: We reported on the Aganorsa Leaf Guardian of the Farm Nightwatch
Jun 18, 2019: We reported on the Toscano Stilnovo
Jun 18, 2019: We reported on Pistoff Kristoff Firecracker
Jun 18, 2019: We reported on the Mombacho Cosecha 2014
Jun 18, 2020: We reported on Fratello Cigars expanding distribution to Spain
Jun 18, 2020: We reported on Southern Draw cancelling in-person events for 2020
Jun 18, 2020: We published The Blog: Summer of '20 "The Big Board" (6/18/20)
Jun 18, 2021: We reported on the Fratello Arlequín Gordo
Jun 18, 2021: We reported on the Quality Importers Palió Siena