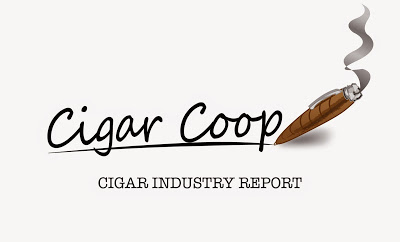 The Cigar Industry Report is a one-stop place to catch up on the activity here at Cigar Coop. It is a combination of the news reports, cigar reviews, and assessment updates we do throughout the week. In addition, each week we will look back at Cigar Coop history. Look for this report every Saturday morning at 8am Eastern Time.
Cigar Industry Report: Edition 394 (8/15/20)
The Headlines
Ten Years of Cigar Coop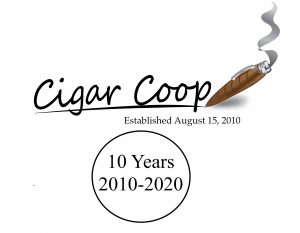 Today is the tenth anniversary of Cigar Coop. Thank you to our audience, readers, sponsors, and strategic partners. The ten-part series below reflects on the past ten years of Cigar Coop.
Two Guys Smoke Shop Cancels 2020 35th Anniversary Party
The COVID-19 pandemic has claimed another event. This week Two Guys Smoke Shop cancelled its 35th-anniversary party due to the strict attendance limit placed by Massachusetts Governor Charlie Baker on gatherings. The annual anniversary party in past years has grown into one of the largest events in the Northeast. We've got the details here.
CigarJukebox.Com Returns
We have brought back the Cigar Jukebox Website as a place to keep the music going in between Prime Time Jukebox shows. We've got the details here.
The News
Summer of '20 Coverage
We will be replacing our normal IPCPR/PCA Pre-Game Coverage with "Summer of '20 Coverage." This will focus on the products many cigar companies plan to release this summer.
Summer of '20 Spotlights
This Week's Coverage
No Product Reports This Week
Other News
Legislative News
U.S. Senate: S.9 is a proposed piece of legislation that calls for an exemption from FDA Regulation for premium handmade cigars. This week no new co-sponsors were added. The total number of sponsors remains at 15.
U.S. House of Representatives: H.R.1854 is the House Companion Bill to S.9. This week no new co-sponsors were added. The total number of sponsors remains 85.
Cigar Reviews
Assessments
Features and Blog
The Blog
Prime Time Podcasts
Prime Time Show
Prime Time Special Edition
Prime Time Jukebox
Upcoming Schedule
8/19: Indianapolis 500 Pre-Race Special
8/12: Prime Time Episode 152: Abe Dababneh
On This Date…
On this date Aug 15th.
Aug 15, 2010: It was the article that started it all – and it wasn't even related to cigars.  Our first article, "Tales from the IPCPR in New Orleans Part 1: Worth it for an Iced Coffee?"
Aug 15, 2011: We previewed the Diamondback by Altadis.
Aug 15, 2011: We posted a link to a video, "An Open Message To Congress – Save America's Historic Premium Cigar Industry From The FDA"
Aug 15, 2012: We previewed the Montecristo Texas Titan Edition.
Aug 15, 2012: We published our Cigar Conversation with Matt Booth.
Aug 15, 2013: We previewed the E.P. Carrillo New Wave Connecticut (NWC) Selectos de Oro
Aug 15, 2013: We assessed the Ortega Wild Bunch 2013 Wild Bill "Cheroot"
Aug 15, 2013: We previewed the Illusione Cruzado Marelas Supremas
Aug 15, 2014: We previewed the Foundry Worm Hole
Aug 15, 2014: We took a look at Edgar Hoill Cigars' OSOK releases from the 2014 IPCPR.
Aug 15, 2015: We published the Cigar Industry Report: Volume 4, Number 38 (8/15/15)
Aug 15, 2015: We reported on the Villiger Celebration 125th Anniversary heading to the U.S. Market
Aug 15, 2016: We reported on the La Tradicion Perdomo Reserve being showcased at the 2016 IPCPR
Aug 15, 2015: We reported on the Tatuaje Reserva Broadleaf Collection
Aug 15, 2017: We reported on the FDA and Trade Associations responding to the Six Public Health Groups Motion to Intervene in Industry Lawsuit
Aug 15, 2017: We published the feature story Seven for Seven – The Seven Best Cigar Coop Moments of the Past Seven Years"
Aug 15, 2017: We published the feature story "Spotlight on De Los Reyes Cigars at the 2017 IPCPR Trade Show"
Aug 15, 2018: We published the Editor's Corner feature "Editor's Corner Volume 7, Number 9b: 8th Anniversary – It's Cold Brew and Nitro"
Aug 15, 2018: We published the feature story "Spotlight on Quesada Cigars at the 2018 IPCPR"
Aug 15, 2018: We published the feature story "Spotlight on C.L.E. Cigar Company and Patoro Cigars at 2018 IPCPR"
Aug 15, 2018: We reported on the La Flor Dominicana Lancero and "A" Vitolas for Ligero Blend
Aug 15, 2018: We reported on the Tatuaje – The Bride
Aug 15, 2019: We published the feature story "IPCPR 2019 Spotlight: Dunbarton Tobacco & Trust"
Aug 15, 2019: We published the feature story "IPCPR 2019 Spotlight: J.C. Newman Cigar Company"
Aug 15, 2019: We published Editor's Corner #101 "Editor's Corner #101: Nine Years"
Aug 15, 2019: We reported on the Aganorsa Leaf Bonsai
Aug 15, 2019: We reported on the Davidoff Kizuna