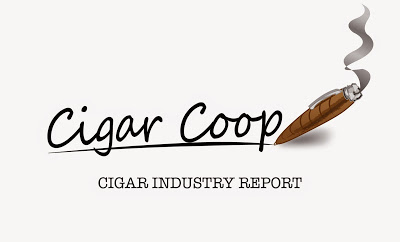 The Cigar Industry Report is a one-stop place to catch up on the activity here at Cigar Coop. It is a combination of the news reports, cigar reviews, and assessment updates we do throughout the week. In addition, each week we will look back at Cigar Coop history. Look for this report every Saturday morning at 8am Eastern Time.
Cigar Industry Report: Edition 438 (6/19/21)
The Headlines
Cigar Coop Expands Team and Announces Expanded Trade Show Coverage
This week we announced the additions of Ben Lee and Erron Nielsen to the Cigar Coop Team. In addition, we also announced our plans for expanded PCA Trade Show Floor Coverage
PCA 2021 Big Board
The on-going PCA 2021 Big Board can be found here.
The News
Product Coverage
Other News
Legislative News
U.S. Senate: S.438 is a proposed piece of legislation that calls for an exemption from FDA Regulation for premium handmade cigars. This week no new co-sponsors were added. The total number of sponsors remains at nine.
Congress: Senate and House Bills have been introduced banning children from working on tobacco fields.
Cigar Reviews
Assessments
Agile Cigar Reviews
Features and Blog
Feature Story
The Blog
Prime Time Podcasts
Prime Time Show
Prime Time Special Edition
Prime Time Jukebox
Quesada Corner
Upcoming Schedule
6/21: Prime Time Jukebox Episode 41: Supergroups
6/24 Prime Time Episode 193: 2021 Virtual Trade Expo Day 1
7/20: Prime Time Special Edition 103: TBA

On This Date…
On this date June 19th.
June 19, 2012: We did Assessment Updates on the Tatuaje Private Reserve (Tatuaje Black Label) Petit Lancero and Romeo by Romeo y Julieta
June 19, 2013: We previewed the Swag S Maduro by Boutique Blends
June 19, 2013: We assessed the Ditka Throwback by Camacho Cigars
June 19, 2013: We reported on the J. Grotto Reserve Lancero becoming regular production
June 19, 2013: We previewed the Toraño Vault D-042
June 19, 2013: We previewed the Kristoff 685 Woodlawn
June 19, 2013: We published a press release on Cigarnival 2013.
June 19, 2013: We reported on the 262 Revere Lancero.
June 19, 2013: We previewed the Viaje Summerfest 2013
June 19, 2014: We reported on the 2014 Davidoff Golden Band Award Nominees.
June 19, 2014: We reported on line extensions for the E.P. Carrillo Cardinal and E-Stunner.
June 19, 2014: We assessed the Cohiba Comador
June 19, 2014: We reported on the Tobajara by Villiger heading to the  U.S. Market
June 19, 2014: We reported on MGM Cigars bringing back the Buena Vista Cigar Brand a
June 19, 2015: We reported on Hawaii becoming the first state to raise the tobacco purchase age to 21
June 19, 2015: We reported on the Therapy by Nomad Cigar Company
June 19, 2015: We did an Agile Cigar Review on the Illusione ~68~ Maduro
June 19, 2015: We reported on Oettinger Davidof's earnings and outlook
June 19, 2016: We assessed the Curivari Buenaventura NACS 5 (Nice Ash Cigars Exclusive)
June 19, 2017: We reported on the 2017 Drew Estate Connecticut Barn Smoker
June 19, 2017: We assessed the Crux Limitada Show Exclusive 2016
June 19, 2017: We reported on Camacho Liberty 2017
June 19, 2018: We reported on Royal Agio Cigars' Balmoral Añejo XO Connecticut and Balmoral Añejo XO Oscuro
June 19, 2018: We reported on Les Mann being named Executive Vice President of Sales at Quality Importers
June 19, 2018: We reported the Crowned Heads Four Kicks Maduro Lancero LE 2018
June 19, 2018: We reported on the Black Works Studio Sindustry 2018 Vintage
June 19, 2018: We reported on Gran Habano Blue in Green
June 19, 2019: We reported on GTO Dominican Cigars' Corona de GTO 10 Años Anniversario Connecticut
June 19, 2019: We reported on Oscar Valladares Tobacco & Co's Wild Hunter
June 19, 2019: We reported on the Casa Cuevas La Mandarria.
June 19, 2019: We reported on Aganorsa Leaf's Casa Fernandez Aniversario Box Pressed Perfecto
June 19, 2019: We reported on Oscar Valladares Tobacco & Co's Super Fly
June 19, 2019: We reported on Drew Estate's Undercrown Shade Suprema
June 19, 2019: We reported on the La Aurora 107 Cosecha 2007
June 19, 2019: We reported on the Quesada 1974 U.S. launch
June 19, 2019: We reported on the Davidoff Complexion
June 19, 2019: We reported on the Black Label Trading Company Last Rites Viaticum IPCPR
June 19, 2019: We reported on Connecticut becoming the 16th state to raise the tobacco purchase age to 21
June 20, 2020: We published the feature story, Ten Years of Cigar Coop: Part 2 – Start Me Up: 2010 through 2012
June 20, 2020: We reported on Crowned Heads Four Kicks No. 7 Casa de Montecristo Exclusive
June 20, 2020: We reported on the launch of the Perdomo Firecracker.
June 20, 2020: We reported on Casa Cuevas Cigars now being rpresented in Texas