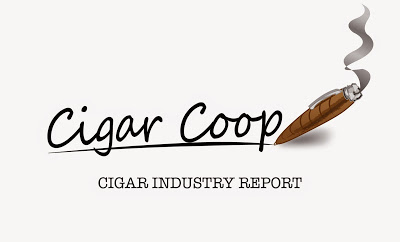 The Cigar Industry Report is a one-stop place to catch up on the activity here at Cigar Coop. It is a combination of the news reports, cigar reviews, and assessment updates we do throughout the week. In addition, each week we will look back at Cigar Coop history. Look for this report every Saturday morning at 8 am Eastern Time.
WELCOME CURRENT SPONSOR ALPHA CIGAR COMPANY AS OUR NEW SPONSOR FOR THE CIGAR INDUSTRY REPORT!
Cigar Industry Report: Volume 6, Number 31 (Edition 232 6/24/17)
Feature of the Week: FDA Commissioner Gottlieb Addresses Premium Cigars at Senate Appropriations Hearing
At a June 20th, 2017 Senate Appropriations Committee to discuss the 2018 Fiscal Year Budget for the U.S. Food and Drug Administration, Senator Marco Rubio brought up the Deeming Rule and the current impacts on the premium cigar market. Senator Rubio asked FDA Commissioner Dr. Scott Gottlieb if there were any plans to re-evaluate the inclusion of premium hand made cigars in this rule. The significant thing is of his response is he has acknowledged his awareness of the challenges facing the industry. We got the details here.
IPCPR 2017
Our 2017 IPCPR Digest is live. You can follow up on all of our reports leading up to the 2017 IPCPR Trade Show opening July 10th in Las Vegas.
News Recap.
---
Assessments
Feature Story
---
Prime Time Show
For Episode 11, Claudio Sgroi, President and Master Blender of Mombacho Cigars was our special guest. We talked all things Mombacho, then in our Debonaire Ideal segment, we talkedabout "Celebrating the Birth of a Child". Finally, for our Deliberation Segment we talked about the "Spirit of Cigar Reviews".
Prime Time Special Edition
For Special Edition #4, we welcomed Hector Alfonso Sr. of Espinosa Cigars as our special guest. We discussed President Donald Trump's new directive on Cuba as well as some other topics.
Prime Time Schedule
Our shows are available on YouTube, Podbean, iTunes, Tune In Radio, and Google Play.
Upcoming Schedule (Subject to Change)
Special Edition #5 (6/27/17): Cigar Rights Episode with Glynn Loope
Episode 12 (6/29/17): Juan Cancel and Bill Ives, Cubariqueño Cigar Company
Special Edition #6 (6/27/17): Mel Shah, Bombay Tobak
Episode 13 (7/5/17-Weds): Skip Martin, RoMa Craft Tobac
IPCPR Trade Show 7/10-7/14/17
Episode 14 (7/20/17): Tim Cavenagh and Justin Gao Mathson Hansen, Alpha Cigar Company
Episode 15 (7/27/17): Paul Stulac, Paul Stulac Cigars
Episode 16 (8/3/17): Bryan Mussard, Cattle Baron Cigars