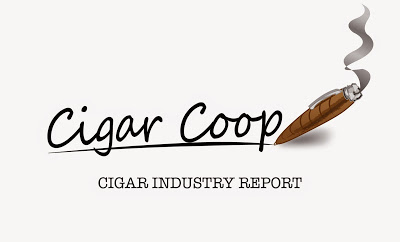 The Cigar Industry Report is a one-stop place to catch up on the activity here at Cigar Coop. It is a combination of the news reports, cigar reviews, and assessment updates we do throughout the week. In addition, each week we will look back at Cigar Coop history. Look for this report every Saturday morning at 8am Eastern Time.
Cigar Industry Report: Edition 333 (6/8/19)
Feature of the Week: Gurkha Cigars Makes IPCPR Announcements 
Gurkha Cigars announced a series of IPCPR releases. Our coverage includes:
Feature of the Week: Latest Round of Trump Sanctions Against Cuba Eliminates Group People to People Travel
The Treasury and Commerce Department of the Trump Administration announced further sanctions on Cuba. These sanctions include further travel restrictions with the elimination of some non-family travel including what was one of the most common categories cigar tourists would go to Cuba under – Group People to People Educational Travel. We've got the details here.
News and Previews
---
Assessments
Editor's Corner
---
Prime Time Show
On Episode 98, we began the first of three weeks of "Pre-Game" coverage leading up to the 2019 IPCPR Trade Show with a Media Panel Show.
Prime Time Special Edition
No show this week
Schedule
Prime Time
Episode 99 (6/13/19): Industry Panel Discussion #6: Saka, Martin & Alfonso
Episode 100 (6/20/19): The Ultimate IPCPR Pre-Game Show
Prime Time Special Edition
Special Edition #55 (6/11/19): Al Micallef, Micallef Cigars
June 8, 2012: We assessed the Illusione Ultra OP No. 9.
June 8, 2012: A press release on CAO Cigars participating at the CMA Music Festival announced the what was the upcoming CAO Concert.
June 8, 2013: We published Cigar Week Wrap: Volume 2, Number 21 (6/8/13)
June 8, 2013: We reported on  Seven Unreleased Garcia Family Short Churchill Sizes Coming to Holt's Cigar Company
June 8, 2013: We reported on the Asylum 13 Authentic Corojo.
June 8, 2014: We reported on the  AJ Fernandez New World
June 8, 2014: We assessed the Elogio Robusto Especial Limitada
June 8, 2015: We reported on the La Bohème Encantador by Boutique Blends Cigars
June 8, 2015: We reported on the Aging Room ffortissimo M19 by Boutique Blends Cigars
June 8, 2015: We reported on the Aging Room F59 by Boutique Blends Cigars
June 8, 2015: We assessed the Falto 20th Aniversario Los Procesos
June 8, 2015 We reported on the "The Woody by Oscar" and "Big Johnny by Oscar"
June 8, 2015: We reported on the Esteban Carreras Black Cross
June 8, 2016: We reported on the Cigar Oasis Magna 2.0 Humidification Device
June 8, 2016: We assessed the Padrón No. 89 Natural (Jose O. Padrón 90th Birthday Cigar for Smoke Inn)
June 8, 2017: We reported on the Viaje Roman Candle 2017
June 8, 2017: We reported on Quesada Cigars handling U.S. Distribution for MLB Cigar Ventures
June 8, 2017: We assessed the Muestra de Saka Exclusivo by Dunbarton Tobacco and Trust
June 8, 2017: We reported on Cubariqueño Cigar Company partnering with Layne Coffee to Launch Coffee Line
June 8, 2018: We reported on the Davidoff Golden Band Awards 2018 Nominees
June 8, 2018: We assessed the Crux Ninfamaniac Dark
June 8, 2018: We published Prime Time Episode 55: Scott Weeks, Recluse Cigar Company