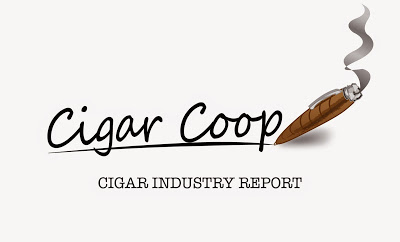 The Cigar Industry Report is a one stop place to catch up on the activity here at Cigar Coop and Stogie Geeks. It is a combination of our news reports, cigar reviews, and assessment updates we do throughout the week. We will also recap what happened on our Stogie Geeks show. Finally, each week we will look back at Cigar Coop history. Look for this report every Saturday morning at 8am Eastern time.
Cigar Industry Report: Volume 4, Number 33 (Edition 130 7/11/15)
Feature of the Weeks
We have two big stories this week.
Altadis and Pete Johnson to Collaborate on Henry Clay Relaunch
This week we got details of a collaboration being done between Altadis USA and Tatuaje's Pete Johnson.  The cigar will be a new take on an old line – in this case, the Henry Clay.  The cigar is called the Henry Clay Tattoo.
Hirochi Robaina Leaves Cubanacan and Joins La Palina
In what is considered a shocking move heading into the eve of the IPCPR Trade Show, La Palina Cigars has confirmed that Hirochi Robaina will be joining its team.  At the same time, Robaina has announced he is leaving Cubanacan and taking the HR brands with him.  Cubanacan has not issued a statement as of yet.
2015 IPCPR Preview Series
We had our second installment of our 2015 IPCPR Preview Series covering the Industry Trends.
News and Previews
Senate Bill S. 441: S. 441 is the Senate Bill to gain an exemption from the FDA on premium cigars.  This week, no new co-sponsors signed on. The total sponsor remains at 17.
House Bill HR 662: H.R. 2058 is House Bill to gain an exemption from the FDA on premium cigars.  This week, two new co-sponsors were added.: Mark Takai [R-Hawii] and Christopher Gibson [R-New York].  The total number of sponsors is 128.
House Bill 2058:  H.R. 2058 is the House Bill to change the effective date for cigars subject to FDA regulation from 2007 to 21 months following any proposed regulations are put into effect. This week three new co-sponsors signed were added.: Lou Barletta [R-Pennsylvania], John Shimkus [R-Illinois], and Bill Flores [R-Texas]. The total number of sponsors remains at 21.
California: SB 151, a bill to raise the smoking age from 18 to 21 has stalled.
Federal: The U.S. House Appropriations Committee has passed the FY2016 Agriculture Appropriations Bill.  This Bill includes language which would move the proposed date that premium cigars would be subject to regulate from February 15th, 2007 to whenever the regulations take effect.
Pennsylvania:  State Representative Vanessa Brown announced she is proposing legislation to raise the smoking age from 18 to 21.
On this date July 11th…