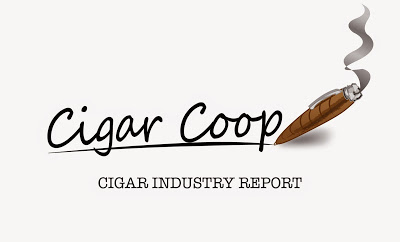 The Cigar Industry Report is a one-stop place to catch up on the activity here at Cigar Coop. It is a combination of the news reports, cigar reviews, and assessment updates we do throughout the week. In addition, each week we will look back at Cigar Coop history. Look for this report every Saturday morning at 8am Eastern Time.
Cigar Industry Report: Edition 505 (10/1/22)
The Headlines
Tabacalera William Ventura and InterCigar SA Destroyed in a Fire
A massive fire that occurred in the early morning hours of Monday morning destroyed Tabacalera William Ventura and InterCigar SA. We got the details here. We also have a statement from German Engineered Cigars.
Hurricane Ian Slams Pinar de Rio in Cuba
Hurricane Ian, one of the strongest storms of the Atlantic Tropical Storm season has made a direct impact on Western Cuba, and specifically the Pinar del Río region. We got the details here.
Drew Estate Partners with Metallica for Blackened M81
Drew Estate has revealed its fourth mystery cigar. It's a new offering in the Drew Estate portfolio known as Blackened M81. Blackened is the name of a whiskey done with Metallica and distiller Rob Dietrich. The brand has now expanded to include a cigar being produced and sold by Drew Estate. We got the details here.
The News
Product Reports
Other News
Legislative News
Cigar Reviews
Assessments
Agile Cigar Reviews
The Smoking Syndicate
Features and Blog
Feature Story
The Blog
Prime Time Podcasts
Prime Time Show
Prime Time Special Edition
Prime Time Jukebox
Cohiba 55th Anniversary Special
Upcoming Schedule
10/4 Prime Time Special Edition 128 Nick Syris, LH Cigars
10/6 Prime Time Episode 244: Jonathan Carney, La Flor Dominicana
10/10 Prime Time Jukebox Episode 80: Album Archaeology #10 – Purple Rain, Prince & the Revolution
On This Date…
On this date October 1st…
Oct 1, 2011: We recapped the Month in Review for September 2011
Oct 1, 2012: The Unlucky 13 Retailers for the Tatuaje Mummy were announced.
Oct 1, 2012: We published our Editor's Corner "Best Practices".
Oct 1, 2013:  We reported on plans for La Aurora "National 107 Day"
Oct 1, 2013: We published our Editor's Corner "Important Integration Changes".
Oct 1, 2014: The Unlucky 13 Retailers  for Tatuaje Jekyll were Announced.
Oct 1, 2014: We assessed the Tatuaje Face (Part of the Pudgy Monsters Series)
Oct 1, 2014: We published our Editor's Corner "On Rumors, Teasers, and Press Releases".
Oct 1, 2015: The Unlucky 13 Retailers for Tatuaje Hyde were Announced.
Oct 1, 2015: We assessed the Padron 1926 Serie No. 47 Natural (TAA Exclusive)
Oct 1, 2015: We published Editor's Corner "The Acquisitions: One Year Later".
Oct 1, 2016: We published Editor's Corner Volume 5, Number 11: More on those Stealth Products….
Oct 1, 2016: We published Cigar Industry Report: Volume 5, Number 45 (10/1/16)
Oct 1, 2017: We reported on the Tatuaje The Michael Unlucky 13 Retailers 
Oct 1, 2017: We published Editor's Corner Volume 6, Number 11: Evolution
Oct 1, 2017: We assessed the Black Works Studio Sindustry Toro
Oct 1, 2018: We reported on the Davidoff Florida Selection 2018 Limited Edition
Oct 1, 2018: We reported on the Emilio Grimalkin Halloween Edition
Oct 1, 2018: We published Editor's Corner Volume 7 Number 11: In Regards to Inter-Tabac
Oct 1, 2018: We assessed the Mombacho Cosecha 2013
Oct 1, 2019: We reported on the CAO Orellana
Oct 1, 2019: We reported the Drew Estate Undercrown ShadyXX
Oct 1, 2019: We assessed the  Alec Bradley Project 40 06.52
Oct 1, 2020: We reported on the Lavida Habana LE
Oct 1, 2020: We reported on the Zino Platinum Crown Series Limited Edition 2020 Announced
Oct 1, 2020: We reported on the Oscar Valladares Super Fly Connecticut Toro
Oct 1, 2021: We reported on the 11th Cigar Smoking World Championship Competition Held in Croatia
Oct 1, 2021: We reported on Javier Estades Returns to CAA Chairman Role
Oct 1, 2021: We published an Agile Cigar Review on the Plasencia Alma del Fuego Concepción