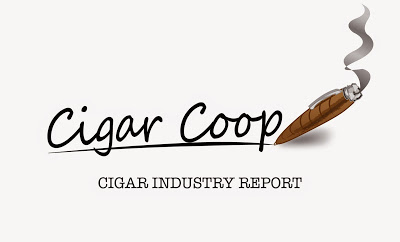 The Cigar Industry Report is a one stop place to catch up on the activity here at Cigar Coop and Stogie Geeks. It is a combination of our news reports, cigar reviews, and assessment updates we do throughout the week. We will also recap what happened on our Stogie Geeks show. Finally, each week we will look back at Cigar Coop history. Look for this report every Saturday morning at 8am Eastern time.

Cigar Industry Report: Volume 5, Number 35 (Edition 184 7/23/16)
Feature of the Week: Cigar Industry Might Have Busiest News Week Ever
This week might be one of a kind for the cigar industry. With the IPCPR Trade Show set to open on July 24th and the FDA set to begin to implement its Deeming Regulations on August 8th, there has been a scramble like never seen before to get new product out. This week we published some three dozen stories related to IPCPR. Given how hard it will be to get new product out after August 8th, we may never see a week like this again.
---
FDA News:
This week we reported that a Judge in a Washington DC Circuit Court has ordered Vaping Trade Association and Nicapure Labs LLC lawsuits to be consolidated, Meanwhile a hearing date has been set.
Southern Draw Cigars issued a statement on the FDA Regulations, including the company's decision to not attend the 2016 IPCPR Trade Show.
On Going Coverage
---
IPCPR Pre-Game Series
Detailed IPCPR Pre-Game Coverage
Drew Estate: A huge week of product announcements. The big announcements were Drew Estate Announces Herrera Esteli Miami and the new fire-cured / candela project known as Kentucky Fire Cured Swamp Thang / Swamp Rat. Meanwhile  Undercrown and Undercrown Shade will receive a series of line extensions including a new Undercrown Shade Flying Pig. There are also additional packaging changes coming to ACID, Herrera Esteli and Tabak Especial.
Duran Cigars: The company will introduce a new Neya blend in a lancero size called the Neya F8 Texas Tactical Lancero
1502 Cigars: The company will unveil the new 1502 Blue Sapphire.
Black Works Studio: The brand under Fabrica Oveja Negra announced three new blends and three line extensions.
Camacho Cigars: The brand will unveil its latest installment of the Brotherhood Series, the Camacho Check Six.
Cigar Rights of America: A new "Stamp" program will be unveiled at the 2016 IPCPR Trade Show that will highlight those manufacturers supporting CRA. The organization also announced proceeds of the sale of the 2016 Cigar Sampler pack from the IPCPR Trade Show will go to fund the Legal Defense Fund in the battle against the FDA.
Crux Cigar Company: The company announced the new Sports Dark and Skeeters Dark blends.
Double Shot Cigars: This is a new "Energy" cigar designed much in the same way as an Energy Drink. The cigar is being spearheaded by Roberto Lopez of Santiago Cigars.
E.P. Carrillo: The company announced some of the details around its new revamped portfolio.
Elogio Cigars: The Elogio Excentrico Becomes Regular Production and will introduce new sizes.
Espinosa Cigars: The company will partner with a Dominican factory to release a flavored cigar called @zucar. The company will also unveil a rounded Murcielago called Murcielago Bouton.
J.C. Newman Cigar Company: The long awaited Diamond Crown Black Diamond will be showcased at IPCPR and finally ship shortly afterwards.
Foundation Cigar Company: Nick Melillo will unveil Charter Oak, a more value-priced line consisting of a Connecticut Broadleaf and a Connecticut Shade offering.
La Barba Cigars: The company announced the  "One and Only" and a rebranding of La Barba Red
LH Premium Cigars: Three new line extensions will be added to the Claro, Colorado, and Maduro lines.
Mombacho Cigars SA: The Grenada-based company will roll out new packaging for Tierra Volcan and Liga Maestro.
MoyaRuiz Cigars: The company announced a new line called Il Ridotto. The company also announced its latest limited edition in tribute to Cigar Dojo, the Dim Mak-The Death Touch.
Padilla Cigar Company: We reported on the new  Cava Maduro  (in which the original Cava will undergo banding changes) as well as the return of the Padilla 1932 Oscuro.
Recluse Cigar Company: The company is planning out rolling out nine new blends. Four of them were announced this week: Recluse Amadeus Los Cabos, Recluse Amadeus Rosado, Recluse Amadeus Corojo Reserva, and Recluse OTG Connecticut.
Royal Agio Cigars: The company will introduce three new sizes to Balmoral Anejo XO.
Sacra Folium Cigar Company: This new company will unveil five lines.
Ventura Cigar Company: Announced details on Archetype Series B, a collaboration being done with Drew Estate.
Viva Republica: There is a new installment of the Warfare Series geared for larger ring gauges called Art of War.
Other News
Senate Bill S. 441: S. 441 is the Senate Bill to gain an exemption from the FDA on premium cigars. This week, no new co-sponsors were added.  The total sponsor count remains at 21.
House Bill HR 662: H.R. 662 is House Bill to gain an exemption from the FDA on premium cigars. This week no new co-sponsored were added. The total number of sponsors remains at 166.
House Bill 2058:  H.R. 2058 is the House Bill to change the effective date for cigars subject to FDA regulation from 2007 to 21 months following any proposed regulations are put into effect. This week no new co-sponsored were added. The total number of sponsors is now 72.
---
Assessments
---
Stogie Geeks