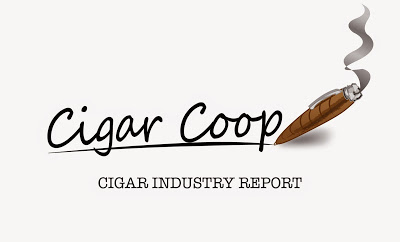 The Cigar Industry Report is a one-stop place to catch up on the activity here at Cigar Coop. It is a combination of the news reports, cigar reviews, and assessment updates we do throughout the week. In addition, each week we will look back at Cigar Coop history. Look for this report every Saturday morning at 8 am Eastern Time.
WELCOME CURRENT SPONSOR ALPHA CIGAR COMPANY AS OUR NEW SPONSOR FOR THE CIGAR INDUSTRY REPORT!
Cigar Industry Report: Volume 6, Number 33 (Edition 234 7/8/17)
Feature of the Week: Matt Booth Returns to the Cigar Industry
Matt Booth's hiatus from the cigar business is over. This week it was announced that  Matt Booth would be returning to the industry. Initially, Booth will collaborate on two releases with his friend Robert Caldwell. We got the details here.
IPCPR 2017 Pre Game
Our 2017 IPCPR Digest is live. You can follow up on all of our reports leading up to the 2017 IPCPR Trade Show opening July 10th in Las Vegas. We published Part 2 of our IPCPR Pre-Game Report: "The Trends to Watch".
These are some of our IPCPR Pre-Game reports of things to expect at this year's show.
---
Assessments
Feature Story
Editor's Corner
---
Prime Time Show
For Episode 13, Skip Martin and Mike Rosales of RoMa Craft Tobac were our special guests. We talked BBQ in our Debonaire Ideal Segment, In our Deliberation Segment we had a variety of topics including discussing the sale of Cigar Federation.
Prime Time Special Edition
For Special Edition #6, we welcomed Mel Shah of Bombay Tobak. We also discussed the "Five Biggest Cigar Industry Stores" Feature Story published on Cigar Coop.
Prime Time Schedule
Our shows are available on YouTube, Podbean, iTunes, Tune In Radio, and Google Play.
Upcoming Schedule (Subject to Change)
IPCPR Trade Show 7/10-7/14/17 – No Shows
Episode 14 (7/20/17): Tim Cavenagh and Justin Gao Mathson Hansen, Alpha Cigar Company
Special Edition #7 (7/21/17): TBD
Episode 15 (7/27/17): Paul Stulac, Paul Stulac Cigars
Episode 16 (8/3/17): Bryan Mussard, Cattle Baron Cigars