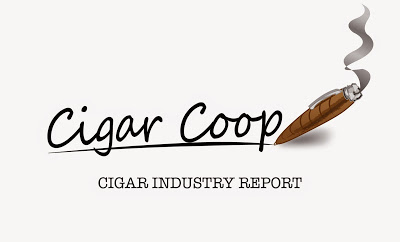 The Cigar Industry Report is a one-stop place to catch up on the activity here at Cigar Coop. It is a combination of the news reports, cigar reviews, and assessment updates we do throughout the week. In addition, each week we will look back at Cigar Coop history. Look for this report every Saturday morning at 8am Eastern Time.
Cigar Industry Report: Edition 364 (1/18/20)
The Decade List
This week we published our Cigar of the Decade Top 25 list!
Prime Time Awards
As we do each year we awards for Factory, Company, and Person of the Year. This week were the Factory and Company Awards. We finished up these awards with the Person of the Year Award. For reference, here is a complete list:
Performance Rankings
This week we started unveiling our 2019 Performance Awards. The Performance Rankings were introduced in 2012 as a statistical analysis based on the average numerical score of all cigars assessed on Cigar Coop. This week we sliced the data by Factory, Country of Origin, and Vitolas. We will wrap this up next week with Best Company Performance.
Feature of the Week: Fall Out from Altadis, General, Davidoff and Drew Estate Withdraw From 2020 PCA Trade Show
Four of the biggest cigar manufacturers have announced that they will not be attending the Premium Cigar Association Trade Show. Altadis U.S.A., General Cigar Company, Davidoff of Geneva, and Drew Estate announced they will not be at the 2020 Trade Show. We've got the details here. We also took a look at the brands that will not be exhibited at the 2020 PCA Trade Show. We have plenty of coverage as a result of the fallout:
News and Previews
U.S. Senate: S.9 is a proposed piece of legislation that calls for an exemption from FDA Regulation for premium handmade cigars. This week no new co-sponsors were added. The total number of sponsors remains at 15.
U.S. House of Representatives: H.R.1854 is the House Companion Bill to S.9. This week no new co-sponsors were added. The total number of sponsors remains at 84.
FDA: We reported on the FDA reaffirming ongoing enforcement of age compliance for tobacco purchases.
The Blog
---
Prime Time Show
Prime Time Special Edition
Prime Time Jukebox
---
Schedule
Prime Time
Episode 125 (1/23): Industry Panel #8: Hector Alfonso, Skip Martin, and John McTavish
Prime Time Special Edition
Special Edition 67 (1/27/20): The Big Game Show with Jonathan Carney
Prime Time Jukebox
TBA