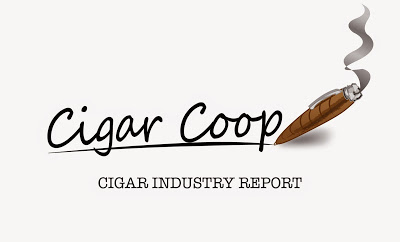 The Cigar Industry Report is a one-stop place to catch up on the activity here at Cigar Coop. It is a combination of the news reports, cigar reviews, and assessment updates we do throughout the week. In addition, each week we will look back at Cigar Coop history. Look for this report every Saturday morning at 8am Eastern Time.
Cigar Industry Report: Edition 393 (8/8/20)
The Headlines
Ten Years of Cigar Coop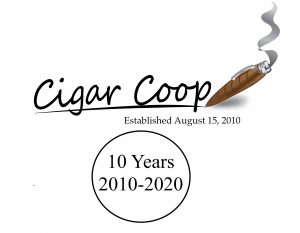 On August 15, 2020, Cigar Coop will mark its ten-year anniversary. In the ten weeks leading up to the event, we are publishing a ten-part series looking back at the history of Cigar Coop. This week we published the seventh installment.
Nat Sherman Shutting Down in September
After over 90 years, Nat Sherman International will exit the cigar business. Nat Sherman announced that at the end of September 2020, it will cease operation of its wholesale cigar business and close its flagship Nat Sherman Townhouse store in midtown New York. We've got the details here.
FDA Proposes Potential Deferment Program for Premium Cigar Companies to File for SE
September 9th is the deadline premium cigar companies had been given to file for Substantial Equivalence to keep non-predicate (non-grandfathered) products on the market. This week the U.S. Food and Drug Administration (FDA) sent a letter to Judge Paul Grimm of the U.S. District Court of Maryland outlining a plan that includes an option for companies to request a deferment for filing for Substantial Equivalence (SE) and again reopening the question of how premium cigars should be regulated. We have the details here.
The News
Summer of '20 Coverage
We will be replacing our normal IPCPR/PCA Pre-Game Coverage with "Summer of '20 Coverage." This will focus on the products many cigar companies plan to release this summer.
Summer of '20 Spotlights
This Week's Coverage
Other News
Legislative News
U.S. Senate: S.9 is a proposed piece of legislation that calls for an exemption from FDA Regulation for premium handmade cigars. This week no new co-sponsors were added. The total number of sponsors remains at 15.
U.S. House of Representatives: H.R.1854 is the House Companion Bill to S.9. This week no new co-sponsors were added. The total number of sponsors remains 85.
Cigar Reviews
Assessments
Features and Blog
The Blog
Prime Time Podcasts
Prime Time Show
Prime Time Special Edition
Prime Time Jukebox
Upcoming Schedule
8/10: Prime Time Jukebox Episode 16: Album Archaeology #3: The Unforgettable Fire
8/11 : Prime Time Special Edition 82: Cynthia Fuente-Suarez, Arturo Fuente Cigars
8/12: Prime Time Episode 151: Rick Rodriguez, General Cigar Co.
On This Date…
On this date Aug 8th.
Aug 8, 2011: We previewed Rocky Patel's Xen by Nish Patel.
Aug 8, 2012: We recapped some Executive Promotions at Drew Estate.
Aug 8, 2012: We previewed the La Aurora Preferidos Diamond
Aug 8, 2012: We previewed the Excentrico by Elogio.
Aug 8, 2012: We assessed the Te-Amo Revolution
Aug 8, 2013: We took a look at the Guillermo Leon Signature Lancero – an exclusive for W. Curtis Draper)
Aug 8, 2013: We assessed the Oliva Serie V Melanio Maduro (2013)
Aug 8, 2013: We previewed the Davidoff Colorado Claro Anniversario No. 3
Aug 8, 2014: We previewed the La Gloria Cubana Trunk Show 2014.
Aug 8, 2014: We took a look at Edgar Hoill Cigars' releases from the 2014 IPCPR.
Aug 8, 2014: We took a look at the Zino Platinum Make of Texas
Aug 8, 2014: We reported on Gran Habano's trademark issues.
Aug 8, 2015: We published the Cigar Industry Report: Volume 4, Number 37 (8/08/15)
Aug 8, 2015: We reported on Kuuts Placeres Serie Roja
Aug 8, 2015: We reported on the J. Fuego Creates VUDU
Aug 8, 2015: We reported on the Romeo y Julieta Reserva Real Gran Churchill
Aug 8, 2016: We reported on JRE Tobacco showcasing Aladino at 2016 IPCPR Trade Show
Aug 8, 2016: We reported on the Avo 90th Classic Covers Volume 4
Aug 8, 2016: We reported on the Colibri V-Cut Carbon Fiber Print Offerings
Aug 8, 2016: We reported on the Padrón 1926 Serie No. 90
Aug 8, 2016: We published "The Regulation Era Begins for the U.S. Premium Cigar Industry-What it Means to You"
Aug 8, 2017: We published the "Spotlight on Serino Cigar Company at the 2017 IPCPR Trade Show"
Aug 8, 2017: We reported on the return of the Berger & Argenti Entubar
Aug 8, 2017: We reported on the Saint Luis Rey Natural Broadleaf 
Aug 8, 2018: We published the feature story "Spotlight on Dunbarton Tobacco & Trust at 2018 IPCPR"
Aug 8, 2018: We reported on the El Triunfador Original Robusto
Aug 8, 2018: We reported on the La Palina Goldie Cañonazo
Aug 8 2019: We published the Agile Cigar Review on thee Herrera Esteli Miami Robusto Grande by Drew Estate
Aug 8, 2019: We published the feature story "IPCPR 2019 Spotlight: De Los Reyes Cigars"
Aug 8, 2019: We published the feature story "IPCPR 2019 Spotlight: Fratello Cigars"