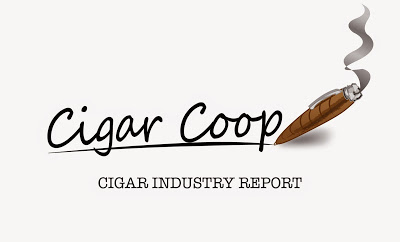 The Cigar Industry Report is a one-stop place to catch up on the activity here at Cigar Coop. It is a combination of the news reports, cigar reviews, and assessment updates we do throughout the week. In addition, each week we will look back at Cigar Coop history. Look for this report every Saturday morning at 8am Eastern Time.
Cigar Industry Report: Edition 390 (7/18/20)
The Headlines
Ten Years of Cigar Coop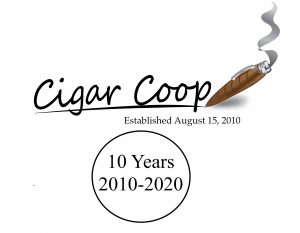 On August 15, 2020, Cigar Coop will mark its ten-year anniversary. In the next ten weeks leading up to the event, we will publish a ten-part series looking back at the history of Cigar Coop. This week we published the sixth installment.
PCA Furlough Ends for Two Employees
At the start of the month, the Premium Cigar Association (PCA) announced it was furloughing its entire staff. Today, the PCA announced two key employees will be returning, Executive Director Scott Pearce and Head of Government Affairs Joshua Habursky. We've got the details here.
The News
Summer of '20 Coverage
We will be replacing our normal IPCPR/PCA Pre-Game Coverage with "Summer of '20 Coverage." This will focus on the products many cigar companies plan to release this summer.
This Week's Coverage
Other News
InterTabac: Westfalenhallen Unternehmensgruppe, who organizes the InterTabac Trade Show announced they will put on a hybrid in-person/virtual replacement even called ITShub.
Legislative News
U.S. Senate: S.9 is a proposed piece of legislation that calls for an exemption from FDA Regulation for premium handmade cigars. This week no new co-sponsors were added. The total number of sponsors remains at 15.
U.S. House of Representatives: H.R.1854 is the House Companion Bill to S.9. This week no new co-sponsors were added. The total number of sponsors remains 85.
Cigar Reviews
Assessments
Features and Blog
The Blog
Prime Time Podcasts
Prime Time Show
Prime Time Special Edition
Prime Time Jukebox
Upcoming Schedule
7/20: Prime Time Jukebox Episode 14 Women in Music
7/21: Prime Time Special Edition 80: The Baseball Show – 2021 MLB Baseball Preview
7/23: Prime Time Episode 148: Summer of 20 Virtual Trade Show
On This Date…
On this date July 18.
Jul 18, 2011: We assessed the Sublimes cigar.
Jul 18, 2012: We previewed the  Swag SoBe Edition by Boutique Blends Cigars
Jul 18,2012: We did a pre-release assessment of the Iconic Leaf Recluse OTG
Jul 18, 2012: We previewed the Nat Sherman Timeless Collection (Nicaraguan) and  line extensions for MATASA (Dominican) edition.
Jul 18, 2012: We reported on Charlotte NC / Mecklenburg County considering smoking ban in parks
Jul 18, 2012: We did a pre-release assessment of the E.P. Carrillo Inch Natural
Jul 18, 2013: We previewed the debut of Drew Estate Classics Pipe Tobacco at the 2013 IPCPR Trade Show
Jul 18, 2013: We previewed the Kristoff Galerones DR4
Jul 18, 2013: We previewed the E.P. Carrillo Edicion Limitada 2013.
Jul 18, 2013: We previewed the Montecristo Connoisseur Edition Collection.
Jul 18, 2013: We previewed General Cigar's 2013 IPCPR Releases.
Jul 18, 2013: We did an Assessment Update on the Swag SoBE Edition by Boutique Blends.
Jul 18, 2014: We previewed the Drew Estate Pipe Collection by Tsuge
Jul 18, 2014: We reported on details of the Nomad C-276.
Jul 18, 2014: We previewed the Drew Estate's Tsuge "The Four Seasons" and Tsuge "The God Series" Pipe Tobacco lines.
Jul 18, 2014: We previewed the Drew Estate Acid Blondie Maduro.
Jul 18, 2014: We previewed the Chinnock Cellars Cremoir.
Jul 18, 2014: In our IPCPR Preview Series, we unveiled our predictions for the five hottest cigars at IPCPR.
Jul 18,2014: We reported the Drew Estate's MUWAT Kentucky Fire Cured line extensions.
Jul 18,2014: We assessed the Regius Seleccion Orchant 2014 – Robusto
Jul 18, 2014: We reported on Drew Estate's MUWAT Night Crawler line extension and new packaging changes to MUWAT.
Jul 18, 2014: We previewed the Rocky Patel Decade Cameroon.
Jul 18, 2014: We previewed Tatuaje 's Jekyll and Hyde Monster releases for 2014 and 2015.
Jul 18, 2014: We previewed the Roberto Duran Baracoa.
Jul 18, 2015: We published the Cigar Industry Report: Volume 4, Number 34 (7/18/15)
Jul 18, 2015: We reported on the Camacho Shellback
Jul 18, 2015: We reported on the Padrón Dámaso
Jul 18, 2016: We reported on the MoyaRuiz Dim Mak
Jul 18, 2016: We reported on Royal Agio Cigars adding three new sizes to the Balmoral Añejo XO
Jul 18, 2016: We reported on Foundation Cigar Company's Charter Oak
Jul 18, 2016: We reported on Duran Cigars' Neya F8 Texas Tactical Lancero
Jul 18, 2016: We assesed the Davidoff Art Edition 2016
Jul 18, 2017: We reported on the La Palina Goldie Toro
Jul 18, 2017: We reported on the original Black Label Trading Company Deliverance becoming a Ford on Fifth Shop Exclusive
Jul 18, 2017: We published the feature story,"Spotlight on JRE Tobacco Co. at the 2017 IPCPR Trade Show"
Jul 18, 2018: We reported on the passing away of Greensboro Retailer "Havana Phil" Segal
Jul 18, 2018: We published our IPCPR 2018 Post Game Report: Day Four
Jul 18, 2018: We reported on the Alec Bradley Magic Toast
Jul 18, 2018: We reported on the Saga Short Tales Tomo VI: The Sixth Element: El Tabaco
Jul 18, 2019: We reported on the Serino Royale Vintage 2012
Jul 18, 2019: We published IPCPR 2019 Spotlight: Room101 Cigars