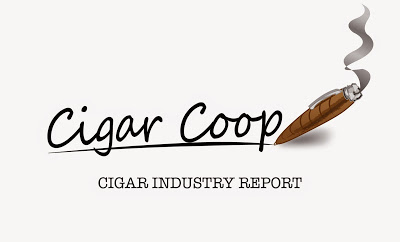 The Cigar Industry Report is a one-stop place to catch up on the activity here at Cigar Coop. It is a combination of the news reports, cigar reviews, and assessment updates we do throughout the week. In addition, each week we will look back at Cigar Coop history. Look for this report every Saturday morning at 8am Eastern Time.
Cigar Industry Report: Edition 494 (7/16/22)
The Headlines
PCA 2022 Post Game
Numerous COVID-19 Positive Test Results Reported by PCA 2022 Attendees
The 2022 Premium Cigar Association (PCA) Trade Show is now in the annals of history, and a part of that story appears to have been the spread of the COVID-19 virus among attendees. We've got the details here.
The News
PCA Product Coverage
PCA Post Game Reports
Other News
Legislative News
Cigar Reviews
Assessments
Agile Cigar Reviews
The Smoking Syndicate
Features and Blog
Feature Story
The Blog
Prime Time Podcasts
Prime Time Show
Prime Time Special Edition
Prime Time Jukebox
Upcoming Schedule
7/21: Prime Time Episode 235: Eddy Guerra, Davidoff
7/24 Prime Time Jukebox Episode 75: TBA
7/25 Prime Time Special Edition 124: Omar de Frias, Fratello Cigars
On This Date…
On this date July 16th…
Jul 16, 2012: We posted a press release on new staffing for Dona Flor Cigars.
Jul 16, 2012: We assessed the Tatuaje Baby Face (Part of the Little Monsters Series)
Jul 16, 2013:  We reported that Bodega Premium Blends (BPB) would be distributed by House of Emilio
Jul 16, 2013: We previewed the La Jugada Habano by Moya Ruiz Cigars.
Jul 16, 2013: We reported on the Davidoff Golden Band Award Winners.
Jul 16, 2013: We reported on the Gurkha 125th Anniversary Special Edition.
Jul 16, 2013: We reported on the Tatuaje Avion 13 Reserva.
Jul 16, 2013: We reported on the Gurkha Evil Goliath.
Jul 16, 2013: We did an Assessment Update on Tres Reynas 2012
Jul 16, 2013: We reported on the revamping of the Torano Reserva Selecta.
Jul 16, 2014: We reported on the La Flor Dominicana Capitulo II.
Jul 16, 2014: We reported on Warped Cigars' Gondola Ashtray.
Jul 16, 2014: We reported on B.G. Meyer Slackers.
Jul 16, 2014: We reported on the RoMa Craft Tobac Neanderthal.
Jul 16, 2014: We reported on the 1502 Nicaragua by Global Premium Cigars.
Jul 16, 2014: We reported on the Aging Room M20 ffortissimo.
Jul 16, 2014: We reported on RoMa Craft Tobac's El Catador de Las Panetelas for "Just For Him" in Springfield, Missouri
Jul 16, 2015: We reported on another run of the Drew Estate Liga Privada Unico Serie Ratzilla for Drew Diplomat Retailers.
Jul 16, 2015: We reported on the Alec Bradley Nica Puro Rosado.
Jul 16, 2015: We reported on Cubariqueno Cigar Company 's plans for the 2015 IPCPR Trade Show.
Jul 16, 2015: We reported on the Viaje Skull and Bones Ten Ton Tess Collector's Edition launch at IPCPR
Jul 16, 2015: We reported on Fratello Cigars' tray packaging.
Jul 16, 2015: We reported on the Eiroa: The First 20 Years release.
Jul 16, 2016: We reported on the Espinosa Laranja Reserva H-Town Lancero
Jul 16, 2016: We reported on the Espinosa Murcielago Bouton
Jul 16, 2016: We reported on the Camacho Brotherhood Check Six
Jul 16, 2016: We published Cigar Industry Report: Volume 5, Number 33
Jul 16, 2017: We reported on RoMa Craft Tobac Neanderthal line extensions for Europe
Jul 16, 2017: We reported on Cigar Coop Cigar of the Year Awards presented at 2017 IPCPR
Jul 16, 2018: We published IPCPR 2018 Post Game Report: Day Two
Jul 16, 2019: We reported on A.C.E. Prime's Luciano The Traveler
Jul 16, 2019: We reported on the  Macanudo Inspirado Palladium 
Jul 16, 2019: We reported on the Montecristo Grupo De Maestros Private Batch IV
Jul 16, 2019: We published IPCPR 2019 Spotlight: AVO Cigars
Jul 16, 2020: We reported on the PCA bringing back Scott Pearce and Joshua Habursky
Jul 16, 2020: We published The Blog: Empire Social Lounge Opens in Miami
Jul 16, 2020: We reported on the HVC Hot Cake
Jul 16, 2020: We published The Blog: Summer of '20 "The Big Board" (7/16/20) – Product Announcements Increase
Jul 16, 2020: We reported on ITSHub as an alternative for InterTabac 2020
Jul 16, 2021: We reported on the Rocky Patel White Label
Jul 16, 2021: We reported on Boutique Blend Aging Room by Rafael Nodal Rare Collection
Jul 16, 2021: We reported on the CAO Flathead V21
Jul 16, 2021: We launched The Smoking Syndicate