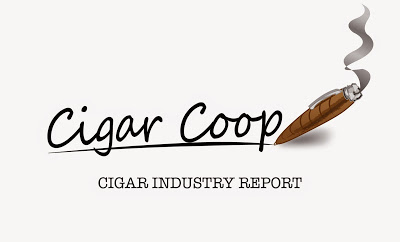 The Cigar Industry Report is a one-stop place to catch up on the activity here at Cigar Coop. It is a combination of the news reports, cigar reviews, and assessment updates we do throughout the week. In addition, each week we will look back at Cigar Coop history. Look for this report every Saturday morning at 8am Eastern Time.
Cigar Industry Report: Edition 498 (8/13/22)
The Headlines
PCA Trade Show Post Game Continues
This week we continued with our post game coverage from the Premium Cigar Association (PCA) Trade Show.
The News
PCA Product Coverage
PCA Post Game Reports
Other News
Legislative News
Cigar Reviews
Assessments
Agile Cigar Reviews
The Smoking Syndicate
Features and Blog
Feature Story
The Blog
Prime Time Podcasts
Prime Time Show
Prime Time Special Edition
Prime Time Jukebox
Upcoming Schedule
8/15 Prime Time Jukebox Episode 76: Album Archaeology #9: Nevermind, Nirvana
8/16 Prime Time Special Edition 125: Coalition Reunion
8/18 Prime Time Episode 238: Reinier Lorenzo, HVC Cigars
On This Date…
On this date Aug 6th…
Aug 13,2011: We assessed the Viaje Oro Reserva VOR DT.
Aug 13, 2012: We reposted a joint press release from Emilio Cigars and Miami Cigar & Company on a release for the Chattanooga Tweetup.
Aug 13, 2012:  We published our Cigar Conversation with Gary Sheffield.
Aug 13, 2012: We previewed the La Aurora Cien Anos Edicion Especial (Maduro) – this went on to be the 2013 Cigar Coop Cigar of the Year and the highest rated cigar in the history of Cigar Coop.
Aug 13, 2012: We did a pre-release assessment of the Tres Reynas.
Aug 13, 2013: We assessed the Azan White Premium by Roberto Duran Cigars.
Aug 13, 2013: We previewed the 1502 Black Gold Conquistador.
Aug 13, 2014: We assessed the Casa Fernandez Aniversario Serie 2014 Ares
Aug 13, 2014: We previewed the Quesada Big Bang Sampler.
Aug 13, 2014: We previewed the Padron Family Reserve No. 50.
Aug 13, 2015: We did a pre-release assessment of the La Bohème Encantador Turin by Boutique Blends Cigars
Aug 13, 2015: We did a Feature Story on "Casa Fernandez Showcases New Releases at 2015 IPCPR".
Aug 13, 2015: We previewed La Aurora Puro Vintage 2006 111 Aniversario Master Case.
Aug 13, 2016: We reported on the Casa Fernandez Launches JFR Lunatic Maduro Short Robusto and Short Titan
Aug 13, 2016: We published Cigar Industry Report: Volume 5, Number 38 (8/13/16)
Aug 13, 2017: We reported on the Chinnock Cellars Terroir Petite Toro
Aug 13, 2017: We reported on the llusione Singularé 2018 Turin
Aug 13, 2018: We published Spotlight on Aganorsa Leaf at the 2018 IPCPR
Aug 13, 2018: We published Spotlight on E.P. Carrillo at the 2018 IPCPR
Aug 13, 2018: We reported on PDR Cigars launching the A. Flores 1975 Gran Reserva Maduro at 2018 IPCPR
Aug 13, 2018: We reported on Tatuaje Nuevitas Jibaro and Nuevitas Estelí
Aug 13, 2019: We published IPCPR 2019 Spotlight: La Sirena Cigars
Aug 13, 2019: We published IPCPR 2019 Spotlight: Drew Estate
Aug 13, 2020: We reported on Dunbarton Tobacco & Trust Temporarily halting opening new retail accounts
Aug 13, 2020: We published Summer of '20 Spotlight: Gurkha Cigars
Aug 13, 2020: We published The Blog: Summer of '20 "The Big Board" (8/13/20) – Halfway There
Aug 13, 2021: We published PCA 2021 Report: Quesada Cigars
Aug 13, 2021: We published PCA 2021 Report: Cavalier Genève
Aug 13, 2021: We reported on the Micallef A Gordo
Aug 13, 2021: We reported on CIGARfest 2021 being cancelled
Aug 13, 2021: We reported on the Joya de Nicaragua Antaño Gran Reserva GT20 heading to retailers