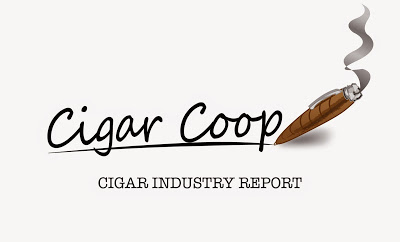 The Cigar Industry Report is a one-stop place to catch up on the activity here at Cigar Coop. It is a combination of the news reports, cigar reviews, and assessment updates we do throughout the week. In addition, each week we will look back at Cigar Coop history. Look for this report every Saturday morning at 8am Eastern Time.
Cigar Industry Report: Edition 437 (6/12/21)
The Headlines
2021 PCA Trade Show Big Board Launches
This week we published the schedule of our 2021 PCA Trade Show Pre-Game Coverage. The first item on the schedule was the publishing of the "Big Board." This is a look at who will be at the Trade Show and what companies will be exhibiting. In previous years we published this on the eve of the Trade Show, but this year it is an evolving document. The Big Board can be found here.
The News
Product Coverage
Other News
Legislative News
U.S. Senate: S.438 is a proposed piece of legislation that calls for an exemption from FDA Regulation for premium handmade cigars. This week no new co-sponsors were added. The total number of sponsors remains at nine.
Cigar Reviews
Assessments
Agile Cigar Reviews
Features and Blog
Feature Story
The Blog
Prime Time Podcasts
Prime Time Show
Prime Time Special Edition
Prime Time Jukebox
Quesada Corner
Upcoming Schedule
6/15: Prime Time Special Edition 102: Liana Fuente
6/17: Prime Time Episode 192: Media Panel #11-PCA Trade Show
TBA: Prime Time Jukebox Episode 41: TBD

On This Date…
On this date June 12th.
June 12, 2011: We previewed on the My Uzi Weighs a Ton
June 12, 2012: We published a press release on the Emilio AF Suave
June 12, 2013: We reported on Rocky Patel Premium Cigar announcing Six 2013 IPCPR Releases
June 12, 2013: We published the feature story A Look at Camacho's "Bold Standard" Campaign and their Revamped Blends
June 12, 2013: We assessed the Davidoff Masters Edition 2013 Club House Toro
June 12, 2014: We assessed the Trill by Villiger Cigars
June 12, 2014: We reported on the L'Atelier Imports Extension de la Racine ER14
June 12, 2014: We reported on the Project 7 by Noel Rojas
June 12, 2015: We reported on Duran Cigars Plans for 2015
June 12, 2015: We reported on El Cedro revamping and expanding its portfolio
June 12, 2015: We assessed the Alec Bradley Sanctum Robusto
June 12, 2015: We reported on the La Palina Goldie Laguito Robusto Extra
June 12, 2015: We reported on the Quesada Oktoberfest 2015
June 12, 2015: We published the Feature Story Catching up with Arby Sosa at the Southern Cigar Festival
June 12, 2016: We assessed the Rauchvergnügen #42
June 12, 2017: We reported on the Fratello Firecracker
June 12, 2017: We reported on the CAO Fuma En Corda
June 12, 2017: We reported on the Davidoff Winston Churchill "The Late Hour"
June 12, 2017: We reported on the Cornelius & Anthony Señor Esugars
June 12, 2017: We assessed the Serino Royale Medio Robusto Gordo
June 12, 2018: We reported on new packaging for the Rocky Patel Fifteenth Anniversary
June 12, 2018: We reported on civil unrest in Nicaragua Intensifying
June 12, 2018: We reported on the H. Upmann Nicaragua by AJ Fernandez Box Pressed Belicoso
June 12, 2019: We reported on the 601 La Bomba Bunker Buster FUBAR MicroBlend for Smoke Inn
June 12, 2019: We reported on the La Barba Ricochet Crü Mexi-Sol
June 12, 2019: We reported on the FDA extended the comment period on Draft Guidance for Substantial Equivalence by 30 Days
June 12, 2019: We reported on Drew Estate making packaging changes for Undercrown Dogma
June 12, 2019: We reported the Aganorsa Leaf JFR Lunatic Loco 
June 12, 2019: We reported on Foundation Cigar Company's Tabernacle Havana Seed No. 142 Lancero
June 12, 2019: We reported on Cubariqueño Cigar Company taking the Protocol Themis Corona Gorda national
June 12, 2020: We reported on Casa de Montecristo cancelling the Texas Cigar Festival and Smokin' In The Carolinas Events
June 12, 2020: We reported on the return of the Padilla Miami 8 & 11
June 12, 2020: We reported on Drew Estate announcing the Deadwood Tobacco Leather Rose
June 12, 2020: We reported on the Undercrown Dojo Dogma Sun Grown
June 12, 2020: We published the feature story, Ten Years of Cigar Coop: Part 1 – Beginnings: The 2010 IPCPR Trade Show