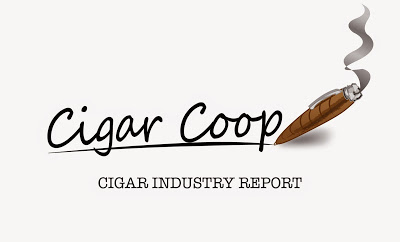 The Cigar Industry Report is a one-stop place to catch up on the activity here at Cigar Coop. It is a combination of the news reports, cigar reviews, and assessment updates we do throughout the week. In addition, each week we will look back at Cigar Coop history. Look for this report every Saturday morning at 8am Eastern Time.
Cigar Industry Report: Edition 491 (6/25/22)
The Headlines
Michael Giannini Returns to Cigar Industry
After nearly a two year hiatus, Michael Giannini has returned to the cigar industry. He has joined Quality Importers as Chief of Customer Engagement. We've got the details here.
The News
Product News
Other News
Legislative News
Cigar Reviews
Assessments
Agile Cigar Reviews
The Smoking Syndicate
Features and Blog
Feature Story
No Feature Stories Published this week
The Blog
Prime Time Podcasts
Prime Time Show
Prime Time Special Edition
Prime Time Jukebox
Upcoming Schedule
6/23: Prime Time Episode 234: 2022 Virtual Trade Expo, Day Two
TBA: Prime Time Jukebox Episode 734 TBD
TBA Prime Time Special Edition 124: TBD
On This Date…
On this date June 25th…
Jun 25, 2011: We published a feature story on the Tampa Bay Smokers baseball team.
Jun 25, 2011: We assessed the Alec Bradley American Classic Blend.
Jun 25, 2011:  We assessed the Casa Magna Domus Magnus.
Jun 25, 2012: We assessed the Rocky Patel Decade Edicion Limitada 2012
Jun 25, 2013: We reported on Drew Estate's acquisition of Heavenly Cigar Company.
Jun 25, 2013: We assessed the La Duena No 13
Jun 25, 2013: We reported on the 2013 release of Tres Reynas.
Jun 25, 2013: We previewed the L'Atelier Extension de la Racine ER13.
Jun 25, 2014: We previewed Crowned Heads Jericho Hill.
Jun 25, 2014: We reported on footer bands that were added to the E.P. Carrillo INCH line.
Jun 25, 2014: We reported on the CRAFT 2013 – La Campana de Panama Soberana Witchcraft by RoMa Craft Tobac.
Jun 25, 2014: We assessed the Tortuga 215 Coyote Negro by Legacy Brands.
Jun 25, 2015: We assessed the The Rake Cut by MoyaRuiz Cigars.
Jun 25, 2015: We reported on the announcement of  Duran Cigars' Neya F8 Ligero Typhoon Big Jack.
Jun 25, 2015: We reported on the announcement of  Blind Man's Bluff by Caldwell Cigar Company.
Jun 25, 2015: We reported on the debut of the Davidoff Escurio.
Jun 25, 2015: We reported on the announcement of the Padron Damaso.
Jun 25, 2015: We reported on the launch of MoyaRuiz's launch for The Rake and First Poker Room
Jun 25, 2016: We published Cigar Industry Report: Volume 5, Number 31 (6/25/16)
Jun 25 2017: We assessed the Marrero Tesoro Mio Barberpole Perfecto
Jun 25, 2017: We published the 2017 IPCPR Pre-Game Report Part 1: A Look at This Year's Trade Show and Convention
Jun 25, 2018: We assessed the Protocol Official Misconduct Toro by Cubariqueño Cigar Company
Jun 25, 2018: We reported on the Crux Limitada RedLine and Crux Limitada Gunner
Jun 25, 2018: We reported on Bombay Tobak's MQBA
Jun 25, 2019: We reported on the Las Cumbres Tabaco Freyja 12 Dvalinn
Jun 25, 2019: We reported on the Bombay Tobak MQBA Mayura
Jun 25, 2019: We reported on the La Palina Double Digit
Jun 25, 2019: We reported on The Texan by Fratello Cigars
Jun 25, 2019: We reported on the return of the Drew Estate BOTL
Jun 25, 2019: We reported on the Menelik by Foundation Cigar Company
Jun 25, 2019: We reported on the Drew Estate/Crowned Heads collaboration, La Coalicion
Jun 25, 2019: We reported on the Dunbarton Tobacco & Trust Mi Querida Triqui Traca
Jun 25, 2020: We assessed the Punch Chop Suey
Jun 25, 2020: We published The Blog: Summer of '20 "The Big Board" (6/25/20) – Companies Remain in Holding Pattern on Announcements
Jun 25, 2021: We assessed the Southern Draw Cedrus Lancero
Jun 25, 2021: We reported on the Fratello Camo Sweet
Jun 25, 2021: We reported on HVC Cigars' new distribution center
Jun 25, 2021: We reported on Jason Carignan being named President of Phillips & King and TMG International
Jun 25, 2021: We reported on Manny Iriate Enterprises Launching Fuente The OpusX Society
Jun 18, 2020: We reported on the relaunch of the Crux du Connoisseur