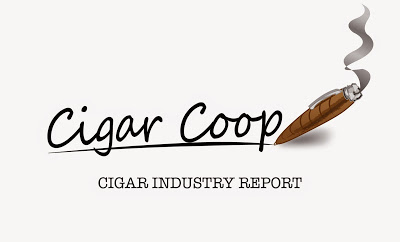 The Cigar Industry Report is a one-stop place to catch up on the activity here at Cigar Coop. It is a combination of the news reports, cigar reviews, and assessment updates we do throughout the week. In addition, each week we will look back at Cigar Coop history. Look for this report every Saturday morning at 8am Eastern Time.

Cigar Industry Report: Volume 7, Number 32 Edition 285 (6/30/18)
IPCPR Pre Game Reports
News and Previews
---
Assessments
Cigar Coop Coffee Collection
We have partnered with Layne Coffee to offer two unique coffee blends. We have the details here. You can also order your coffee here.
---
Prime Time Show
For Episode 58 we welcomed Dion Giolito of Illusione Cigars to the show. For our Debonaire Ideal segment we discussed Fireworks. Finally, in our Deliberation Segment, we discussed what is important in making a cigar purchase.
Upcoming Schedule (Subject to Change)
Prime Time
Episode 59 (7/5/18): Jason Holly, Viva Republica
Episode 59 (7/26/18): Terence Reilly, Aganorsa Leaf
Prime Time Special Edition
TBA
June 30th, 2011: We previewed the Room 101 LTD Namakubi.
June 30th 2011: We re-posted a press released on the Berger & Argenti Entubar CRV.
June 30th, 2012: We assessed the My Father Le Bijou 1922 Ecuadorian Connecticut Federal Cigar Edition Petite Robusto
June 30th, 2013: We published Part 4 of our 2013 IPCPR Preview Series, "Around the Show Floor (Part 1)'"
June 30th, 2014: We reported on the Roberto P. Duran Cigar.
June 30th, 2014: We assessed the CAO Flathead Sparkplug 450.
June 30th, 2015: We reported on the Casa Fernandez JFR Lunatic Jackhammer.
June 30th, 2015: We reported on  Davidoff's second Cave de Paille Masterpiece Collection Humidor.
June 30th 2015: We assessed the Viaje Throw Down Dojonation.
June 30th, 2016: We reported on the D'Crossier Presidential Collection Pennsylvania Avenue.
June 30th, 2016: We reported on Viaje's 2016 IPCPR Plans.
June 30th, 2016:  We reported on U.S. State Department issuing a travel alert to Nicaragua.
June 30th, 2017: We reported on the Joya de Nicaragua Joya Family Sampler.
June 30th, 2016: We reported on the Ventura Cigar Company Hugo Chairman.
June 30th, 2017: We reported on new bands for La Barba Red and Purple.
June 30th, 2017: We published Juan Cancel and Bill Ives, Cubariqueño Cigar Company.
June 30th, 2017: We reported on three sizes of Island Lifestyle Aged Reserve Cigars being Showcased at the 2017 IPCPR.
June 30th, 2017: We reported on the Colibri Gotham Lighter.
June 30th, 2017: We reported on the partnership between Foundation Cigar Company and Highclere Castle Cigar Company.
June 30th, 2017: We reported on the new S.T. Dupont miniJet Lighter Design
June 30th, 2017: We reported on the launch of the Gaaja Natural Robusto.
June 30th, 2017: We reported on the Crux du Connoisseur No. 4