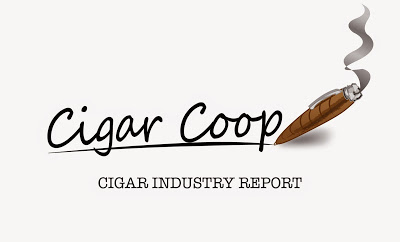 The Cigar Industry Report is a one-stop place to catch up on the activity here at Cigar Coop. It is a combination of the news reports, cigar reviews, and assessment updates we do throughout the week. In addition, each week we will look back at Cigar Coop history. Look for this report every Saturday morning at 8am Eastern Time.
Cigar Industry Report: Edition 439 (6/26/21)
The Headlines
Companion Bill from House of Representatives Calling For Premium Cigar Exemption from FDA Regulation Introduced
The House of Representatives now has a companion bill to the Senate Bill released earlier this year to exempt premium cigars from regulation from the U.S. Food and Drug Administration (FDA). We've got the details here.
PCA 2021 Big Board
The ongoing PCA 2021 Big Board can be found here.
The News
Product Coverage
Other News
Legislative News
U.S. Senate: S.438 is a proposed piece of legislation that calls for an exemption from FDA Regulation for premium handmade cigars. This week no new co-sponsors were added. The total number of sponsors remains at nine.
Congress: Senate and House Bills have been introduced banning children from working on tobacco fields.
Cigar Reviews
Assessments
Agile Cigar Reviews
Features and Blog
Feature Story
The Blog
Prime Time Podcasts
Prime Time Show
Prime Time Special Edition
Prime Time Jukebox
Quesada Corner
Upcoming Schedule
6/28: Prime Time Jukebox Episode 42: Album Archaeology #6 – Peter Gabriel,So
7/1 Prime Time Episode 194: 2021 Virtual Trade Expo Day 2
7/20: Prime Time Special Edition 103: TBA

On This Date…
On this date June 26th.
June 26, 2011: We assessed the E.P. Carrillo Short Run 2011
June 26, 2012: We assessed the Crowned Heads Four Kicks Seleccion No. 5
June 26, 2012: We published the press release Dona Flor U.S.A. Ready to Unveil New Ad Campaign: "Find Your Dona Flor"
June 26, 2013: We previewed the George Rico S.T.K. Miami "American Puro"
June 26, 2013: We reported on K.A. Kendall's Spider
June 26, 2013: We previewed the Toraño Exodus Finite
June 26, 2013: We reported on Espinosa Coronas for Chattanooga Tweet Up and Cigar Festival
June 26, 2013: We previewed the A. Flores Gran Reserva by PDR Cigars
June 26, 2013: We reported on the 7-20-4 Hustler Dog Walker, Hustler Line going regular production
June 26, 2013: We reported on the The Griffin's Casino Special Edition
June 26, 2013: We reported on the AFR-75 by PDR Cigars
June 26, 2014: We reported on the  CLE Signature Series Primera Liga de Miami (Cigar Preview)
June 26, 2014: We reported on the Cuéllar Connecticut Krēmē by Villiger Cigars
June 26, 2014: We reported on the OMB striking language From FDA's Proposed Regulations for Premium Cigars
June 26, 2014: We reported on Kuuts Nicaraguan Blend
June 26, 2015: We reported on the Caldwell Iberian Express to replac Junior Varsity
June 26, 2015: We reported on the Rocky Patel Twentieth Anniversary
June 26, 2015: We reported on Black Label Trading Company reducing prices on six lines
June 26, 2015: We reported on the Tabaquero by Hamlet Paredes
June 26, 2015: We reported on Davidoff Escurio Accessories
June 26, 2015: We reported on the Rocky Patel Special Reserve Sun Grown Maduro
June 26, 2015: We reported on Gran Habano Gran Reserva #5 2011
June 26, 2015: We reported on the Drew Estate Lounge opening at Famous Cigar Shop Retail Shop
June 26, 2016: We published the Feature Story Takeaways From the CRA Industry Summit
June 26, 2016: We assessed the Serino Royale Connecticut Torpedo
June 26, 2017: We reported on Gurkha to reintroducing Blendmaster's Cask
June 26, 2017: We reported the Gurkha Master Select returning
June 26, 2017: We reported on the Alec Bradley Prensado Lost Art
June 26, 2017: We reported on the Gurkha 10th Anniversary 15 Year Cellar Reserve
June 26, 2017: We reported on the Alec Bradley Black Market Estelí 
June 26, 2017: We reported on Viaje Zombie Biohazard 2017
June 26, 2017: We reported on the Crux PB5 Limitada Third Release
June 26, 2017: We reported on the Gurkha Havana Legend
June 26, 2017: We reported on Whiff Industries To Launch Two New Whiff Out Scents at 2017 IPCPR
June 26, 2018: We assessed the 1502 XO Salomon
June 26, 2018: We reported on the Colibri Quasar Cut
June 26, 2018: We reported on the Villiger La Flor De Ynclan Lancero Especial
June 26, 2018: We reported on the return of the Rocky Patel Olde World Reservet
June 26, 2018: We reported on the Crux Epicure Galant
June 26, 2018: We reported that PDR Cigars named Richie Otero Director of Sales
June 26, 2018: We reported on the Crowned Heads Luminosa
June 26, 2019: We reported on the Undercrown ShadyXX at the 2019 IPCPR Trade Show
June 26, 2019: We reported on the La Palina Goldie Julieta
June 26, 2019: We reported on the E.P. Carrillo 10th Anniversary Set
June 26, 2020: We published Ten Years of Cigar Coop: Part 3 – Face the Face: Events, Trade Shows, Factory Tours, and More
June 26, 2020: We reported on the Mombacho Cosecha 2015 Set to Ship