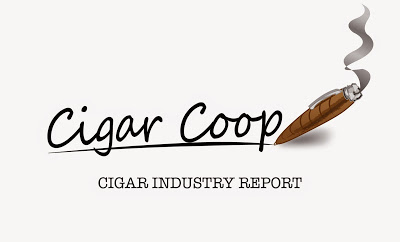 The Cigar Industry Report is a one-stop place to catch up on the activity here at Cigar Coop. It is a combination of the news reports, cigar reviews, and assessment updates we do throughout the week. In addition, each week we will look back at Cigar Coop history. Look for this report every Saturday morning at 8am Eastern Time.
Cigar Industry Report: Edition 499 (8/20/22)
The Headlines
Liana Fuente Departs Arturo Fuente
This week, Liana Fuente announced she is departing Arturo Fuente Cigars. We got the details here.
La Flor Dominicana NFT Auction Continues
This week La Flor Dominican's NFT Auction continues for its Golden Bull Series. We got the details here. Since that article, two additional NFTs sold for 90k each.
Cigar Coop 12 Year Anniversary
On August 15th, Cigar Coop celebrated its 12 year anniversary. We reflect on this milestone here.
PCA Trade Show Post Game Continues
This week we continued with our post game coverage from the Premium Cigar Association (PCA) Trade Show.
The News
PCA Product Coverage
PCA Post Game Reports
Other News
Legislative News
Cigar Reviews
Assessments
Agile Cigar Reviews
The Smoking Syndicate
Features and Blog
Feature Story
The Blog
See above (Cigar Coop 12 Year Anniversary)
Prime Time Podcasts
Prime Time Show
Prime Time Special Edition
Prime Time Jukebox
Upcoming Schedule
8/22 Prime Time Jukebox Episode 77: Rolling Stone Top 500 Songs Part 8: 150 to 101
8/30 Prime Time Special Edition 126: Andy Yaffee, Micallef Cigar
9/01 Prime Time Episode 239: Casa 1901 Cigars
On This Date…
On this date Aug 20th…
Aug 20, 2011: We did a pre-release assessment on the CAO OSA Sol.
Aug 20, 2011: We assessed the Lou Rodriguez Edicion Reserva Connecticut.
Aug 20, 2012:  We published our Cigar Conversation with Skip Martin of RoMa Craft Tobac.
Aug 20, 2012: We published a feature story on Nat Sherman at IPCPR 2012.
Aug 20, 2013: We assessed the Nomad LE Esteli Lot 1386.
Aug 20, 2013: We previewed the One Shot One Kill (OSOK) by Edgar Hoill Cigars
Aug 20, 2014: We reported on rebranding at Jordan Alexander III Cigars Rebranding and the new Jordan Alexander III Corojo Offering.
Aug 20, 2014: We did a pre-release assessment of the Epicurean Gonzo Santeria Chicken Bones.
Aug 20, 2015: We reported on the J. Grotto Silk Petit Corona by Ocean State Cigars.
Aug 20, 2015: We did a pre-release assessment of the Flor de Selva No. 20 by Maya Selva Cigars.
Aug 20, 2016: We reported on the Punch Signature Pita
Aug 20, 2016: We reported on Caldwell Cigar Company's The King is Dead Toro
Aug 20, 2016: We published Cigar Industry Report: Volume 5, Number 39 (8/20/16)
Aug 20, 2017: We published on the features story, The 2017 IPCPR Post-Game Report
Aug 20, 2018: We reported on the postponement of the 2019 Puro Sabor Festival
Aug 20, 2018: We reported on the Fratello Oro Churchill
Aug 20, 2018: We assessed the Casa Fernandez Miami Tobacco Haven 30th Connecticut
Aug 20, 2018: We published Spotlight on Espinosa Premium Cigars and Pier 28 Premium Cigars at the 2018 IPCPR
Aug 20, 2018: We published Spotlight on Island Lifestyle Importers at the 2018 IPCPR
Aug 20, 2018: We reported on the Fuente Fuente OpusX PerfecXion 888 
Aug 20, 2018: We reported on the S.T. Dupont Limited Edition 007 Collection
Aug 20, 2019: We published IPCPR 2019 Spotlight: Perdomo Cigars
Aug 20, 2019: We reported on the H. Upmann 175th Anniversary Cigar
Aug 20, 2019: We published IPCPR 2019 Spotlight: Ventura Cigar Company
Aug 20, 2019: We reported on the Tatuaje El Triunfador Favoritos 
Aug 20, 2020: We published Assessing the Premium Cigar Industry's Battle with the FDA
Aug 20, 2020: We reported on the Foundation El Güegüense 5 Year Aniversario Collector's Chest
Aug 20, 2020: We published the blog entry Summer of '20 "The Big Board" (8/20/20) – Leveling Off?
Aug 20, 2020: We published Summer of '20 Spotlight: Rocky Patel Premium Cigars
Aug 20, 2021: We published PCA 2021 Report: CLE Cigar Company
Aug 20, 2021: We published PCA 2021 Report: Asylum Cigars