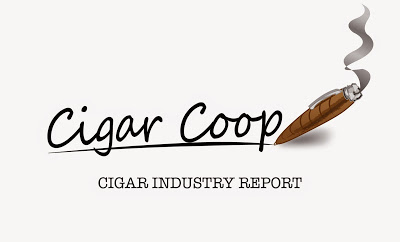 The Cigar Industry Report is a one-stop place to catch up on the activity here at Cigar Coop. It is a combination of the news reports, cigar reviews, and assessment updates we do throughout the week. In addition, each week we will look back at Cigar Coop history. Look for this report every Saturday morning at 8am Eastern Time.
Cigar Industry Report: Edition 335 (6/22/19)
Feature of the Week: Leaked Information on IPCPR Renaming and Rebranding Sets Off Industry Firestorm 
The International Premium Cigar and Pipe Retailers (IPCPR) Association had plans to unveil a new name and a new mission statement to kick off its 87th Trade Show and Convention. Those announcements did not go off as planned as information leaked out and quickly set off a huge firestorm of reaction across the cigar industry. We recap what happened here.
2019 IPCPR Pre-Game
We published 2019 IPCPR Pre-Game Report Part 1: A Look at This Year's Trade Show and Convention.
In addition we filed the following product reports:
Other News
---
Assessments
---
Prime Time Show
We celebrated Episode 100 by wrapping up our three-part IPCPR Pre-Game. On this episode, we went through our IPCPR 2019 "Big Board" and discussing the leaks of the "IPCPR Major Announcement."
Prime Time Special Edition
No Show
Schedule
Prime Time
Episode 101 (7/11/19): Cigar Hustler Mike
Prime Time Special Edition
TBD
June 22 ,2012: We had a short Cigar Conversation with Rocky Patel at Outman Cigars in Greenville, South Carolina.
June 22, 2012: We did a Feature Story on "How Long Should Tobacco Be Aged?"
June 22, 2013: We published Cigar Week Wrap: Volume 2, Number 23 (6/22/13)
June 22, 2013: We previewed Royal Gold Cigars to Launch Nirvana Cameroon Selection
June 22, 2013: We previewed the Aging Room Maduro
June 22, 2013: We reported on the Davidoff Year of the Horse and 25th Anniversary Cigars
June 22, 2013: We published "2014 IPCPR Trade Show Preview Part 2: The Potential Cigar Trends"
June 22, 2015: We reported on the My Father Limited Edition 2015 5th Anniversary
June 22, 2015: We assessed the Flor de D'Crossier Selection No. 512 Hermosos No. 2 by D'Crossier Cigars
June 22, 2015: We reported on the 1502 Nicaragua Churchill
June 22, 2015: We reported on the Joya de Nicaragua Cuatro Cinco Reserva Especial
June 22, 2016:  We reported on the Davidoff 2016 Golden Band Award Nominees
June 22, 2016: We assessed the Davidoff – The Chefs Edition
June 22, 2016: We reported on the Black Works Studio Killer Bee Green Hornet
June 22, 2016: We reported on the My Father Le Bijou 1922 Limited Edition 2016
June 22, 2017: We published Prime Time Episode 56: All-Star Industry Panel Discussion
June 22, 2017: We published Prime Time Special Edition #4: Cuba and More with Hector Alfonso Sr
June 22, 2017: We reported on Casa de Montecristo opening a Nashville store
June 22, 2017: We reported on the José María López Inchaurbe Replacing de Ercilla as Development VP at Habanos SA
June 22, 2018: We assessed the FSG Belicoso by Drew Estate
June 22, 2018: We reported on  Cigar Oasis handling distribution for Ash-Stay
June 22, 2018: We reported on the Nick & Jim P.B.E.Torpedo and 6 x 60.line extensions.
June 22, 2018: We reported on the Casa Fernandez Aniversario Perfecto
June 22, 2018: We published Prime Time Episode 57: 2018 Prime Time IPCPR Pre-Game Show
June 22, 2018: We reported on the UPS and Teamsters reaching a tentative agreement to avoid a strike