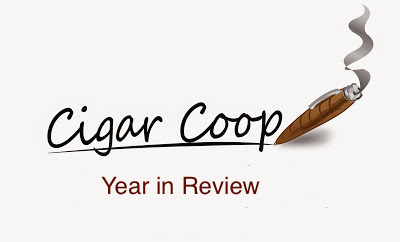 For the eleventh consecutive year, we bring you our selections and analysis for the Top 12 cigar industry news stories and themes for the year. Unlike how we consider cigars for our Cigar of the Year Countdown, these news story selections are based on the actual calendar year for 2021.
These stories are individual stories or ones that are multi-faceted. Some even overlap. Most importantly, they are the ones that had the greatest impact on the cigar industry as a whole.
These twelve stories are not listed in any particular order of importance. Instead, they have been logically grouped together to allow a better flow.
The Companies
The Launch of Ferio Tego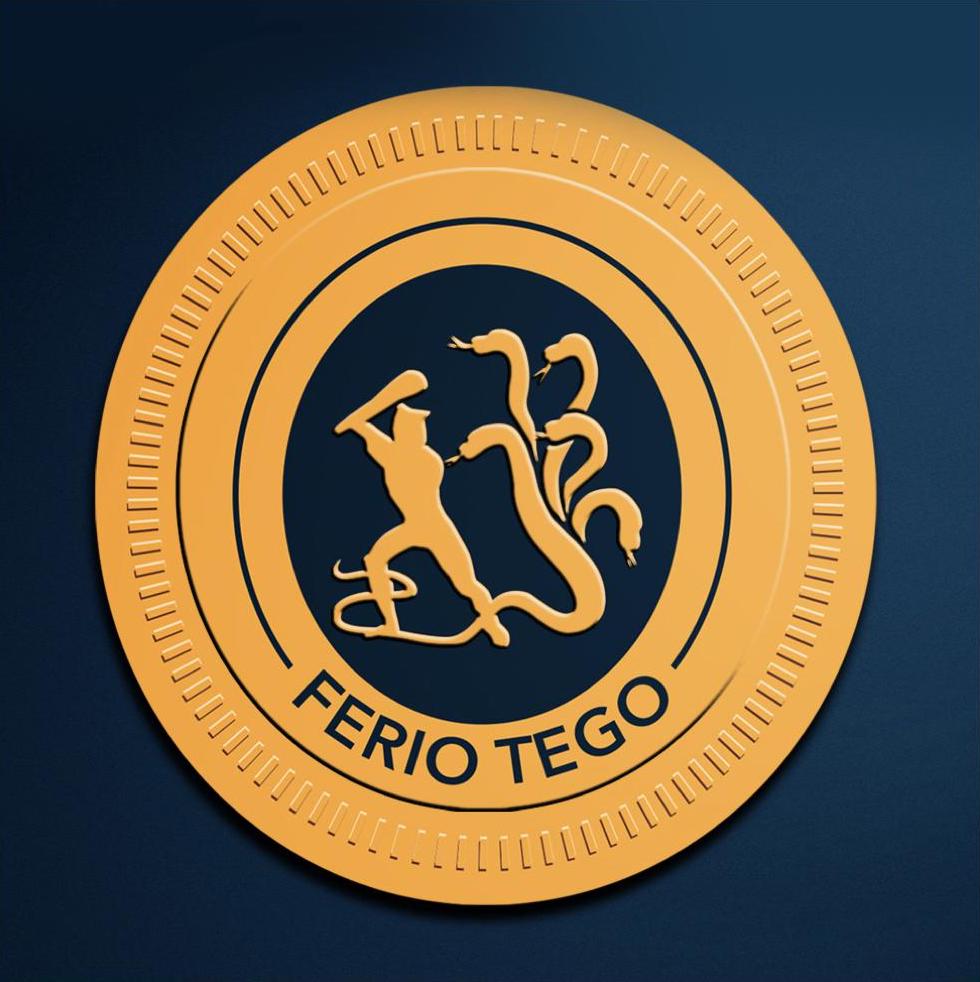 In our 2020 edition of the Top 12 Stories and Themes, we talked about the shutdown of Nat Sherman's premium cigar business by Altria. In that story, I wrote:
Or so we thought……
There is a reason why this article comes out on December 31st. Once the clock moves into the next year, things can happen fast. That's exactly what happened when it came to the story of Nat Sherman. On January 6th, it was announced that the premium cigar brands were acquired by a new company, Ferio Tego. This is a new company started by Michael Herklots, former Vice President of Nat Sherman International, LLC and Brendon Scott, former Vice President and Chief Financial Officer for Nat Sherman.
Ferio Tego spent much of 2021 relaunching the brands and bringing to market a new limited edition eponymous line known as Ferio Tego. Because it had depleted its inventory when the brands were shut down by Altria, the company essentially had to start from scratch.
In the spring of 2021, Ferio Tego announced that Davidoff of Geneva USA would be handling the company's sales and distribution. While Ferio Tego didn't take product orders at the Premium Cigar Association (PCA) Trade Show, it still had a presence there.
As the fall rolled in, Ferio Tego would slowly phase its products into the market. This included the relaunch of the Timeless Dominican-made lines, Ancora Accessories, the Ferio Tego limited edition, and the Timeless Nicaraguan-made lines. The Metropolitan lines are expected to follow in 2022.
Editor's Comments
This is the third year that Nat Sherman has appeared on the Top 12 Stories/Themes list. In the end, the Nat Sherman story that we reported had a happy ending and at the same time a happy new chapter. This isn't the biggest company in the world, but some iconic brands are now under its stewardship.
Most of the cigar industry has gotten behind Ferio Tego, and that is a wonderful thing. There is no doubt excitement that Michael Herklots is remaining in the cigar industry. At the same time, many are happy that Herklots along with Brendon Scott will be the stewards for these brands going forward. In a way that might have been the easy part. The harder part will now be re-establishing these former Nat Sherman brands into the marketplace. It's not an impossible effort, but one that will require some hard work.
Oliva Cigar Company 2021
This might come as a surprise on the list of this year's stories, but it really shouldn't. 2021 was a very important year for Oliva Cigar Company and it might just be the beginning. This easily was the most exciting year for Oliva since being acquired by the Vandermarliere family in 2016.
The Vandermarliere family have been the long-time owners of J. Cortès and since the acquisition, they have pretty much let Oliva continue to do business as it always has. In 2021, owner Frederik Vandermarliere announced he was restructuring his cigar brand properties under one umbrella known as Vandermarliere Cigar Family. Under the restructuring, J. Cortès will focus on machine-made production, and Oliva Cigars will focus on handmade production. This isn't so much a change in how Oliva operates day to day, but a reaffirmation of the Oliva brand as the foundation for the handmade operations under the Vandermarliere umbrella.
The Vandermarlieres certainly are looking to grow their business. We've seen this over the past few years with the expansion of Oliva's factory operations. The year 2021 saw Oliva acquire three brands from the Reyes family in Honduras: Cuba Aliados, Puros Indos, and Roly. While it's still unclear what Oliva's plans are for these brands, our conversation with CEO Cory Bappert indicated things are in the works.
Meanwhile, owner Fred Vandermarliere has become an investor in Brandshopper. Brandshopper is an online retailer founded by Keith Meier which owns several sub-brands, including cigarpage.com, an online cigar retail outfit.
Oliva is a company not known to roll out a lot of releases, but 2021 was a different story. At the 2021 PCA Trade Show, Oliva rolled out the Oliva Serie V 135th Anniversary Edición Limitada, line extensions to the Oliva Serie V Melanio and Oliva Serie V Melanio Maduro lines as well as an advent calendar offering.
Editor's Comments
One thing I want to be clear is that the Top 12 article is not about who made the most sales or profit. A lot of companies had great years, and we would need actual sales numbers to quantify these accomplishments. In the case of Oliva, this was included as one of the 12 stories based on the moves it made it 2021.
Sometimes people judge a company simply on its social media interactions. While they might not do as much social media as smaller companies, it doesn't mean the company is not active. There was a lot going on with Oliva this year. I'll also add that it has one of the best sales forces in the industry, and they have been very engaged with its retailers.
Word of Fred Vandermarliere's partnership in Brandshopper certainly ruffled some feathers in the industry, but the deal certainly gives him a footprint in online distribution – something that many of his competitors already have.
As noteworthy as Oliva's accomplishments are in 2021, this is one of the companies I am watching in 2022. It raises two questions that this author is looking forward to finding out what the answers are: 1) What will the future bring to the Reyes family acquisitions? and 2) Will we see more in the way of product innovations like in 2021?
Scandinavian Tobacco Group (STG) Splits General Cigar Company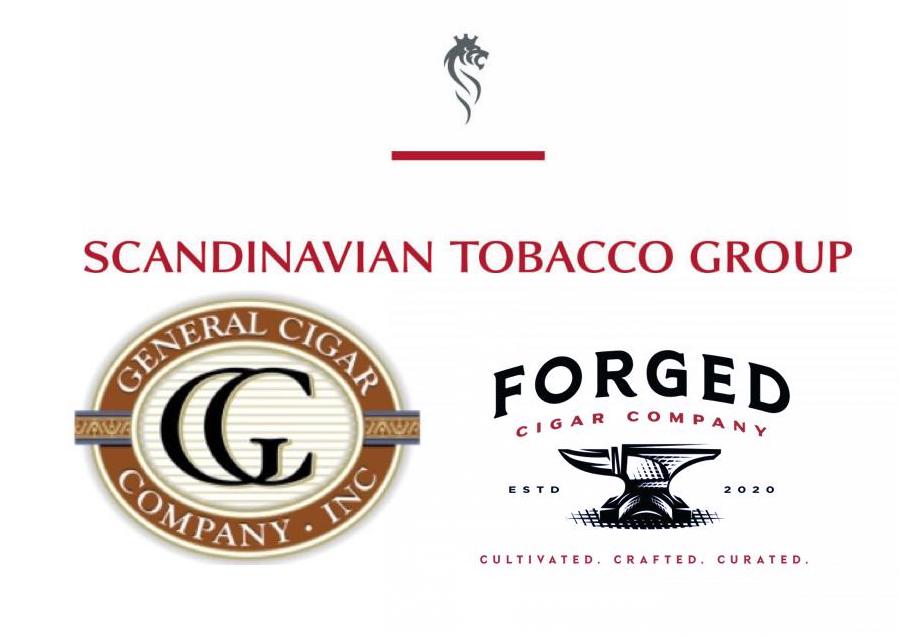 At the start of the year, Scandinavian Tobacco Group made the decision to split its portfolio of brands into two separate distribution companies. The Diesel, La Gloria Cubana, Partagas, Bolivar, Chillin' Moose and El Rey Del Mundo lines were moved into a new distribution company known as Forged Cigar Company. The remaining brands, which include Macanudo, CAO, Punch, Hoyo de Monterrey, and Cohiba would remain under the General Cigar umbrella.
STG says the move is being made to position support for its brick and mortar channel. Forged Cigar Company launched with a team of dedicated premium cigar sales professionals to support these brands. The brand management and production for both the Forged and General cigar brands remain centralized under STG.
At the time of the STG split, Régis Broersma, senior vice president of STG's North American Branded and Rest of World division, explained "When we announced last year our withdrawal from the annual PCA Show, we committed to investing funds back into the premium cigar category. Today, with The Forged Cigar Company, we are doing just that with a multimillion-dollar investment in the brick-and-mortar channel. In having two separate sales companies, we will have more feet on the street to better serve the needs of STG's retail partners, and the ability to be more agile in supporting our current and future brands."
Editor's Comments
This was perhaps one of the most interesting moves I've seen in the cigar industry. We have seen large companies like Davidoff treat brands like AVO and Camacho as standalone brands, but from a distribution standpoint, the STG split is not something that is common. At the same time, the concept of a separate sales force at STG focusing on specific brands is not a new one. A few years ago, STG tried outsourcing the sales support of its Foundry brand to an external team of brokers. It's also fair to say Forged is a much bigger endeavor than the Foundry one.
The six brands that went to Forged were an interesting mix. Classic brands like Partagas, Bolivar, and La Gloria Cubana that might have been overshadowed under the full General Cigar portfolio now have a chance to shine. The Diesel brand, which STG has done an excellent job at transforming it into a brick and mortar line, now has also been given an opportunity to have a better place in the spotlight. It's also allowed the opportunity to resurrect El Rey Del Mundo as a brick and mortar brand.
It's hard to assess the long-term success of things for this model. I believe there is still confusion by many about what is the difference between General and Forged as well as which brands are in General and which are in Forged. I think it's fair to assume that confusion was to be expected, and STG will still have time to do a better delineation of this split.
Industry Trends
Supply Cannot Keep Up with Demand
When the COVID lockdowns happened in 2020, many thought this could be a death knell for much of the cigar industry. No doubt it was hard to begin with, but then something happened. Many people who were now spending more time at home turned to cigars – and it created a surge in demand for cigars that continued throughout 2021. So much so that the demand outpaced the supply. The end result has been backorders on shipments and delays on new releases.
The supply problems have been due to several reasons. These include: some factories were not operating at full capacity for the full year, supply-chain issues on getting boxes made, shortages with certain tobaccos (we cover Broadleaf in the next section), labor shortages (especially in Nicaragua), and shipping delays.
Many retailers have been reporting shortages of product. In Europe, there are numerous retailers reporting of empty shelves, especially for cigars coming from Cuba.
With mounting pressure to get product to market in a timely manner and meet demand, reported observations from many have been that quality of product has been diminished. This has been mentioned by members of the media and several key retailers nationwide.
This past summer, Cigar Aficionado proclaimed this period as "The New Cigar Boom." While demand has outpaced supply, exports and sales moved at record levels for the past 18 months. No doubt one can draw analogies to this period similar to the great Cigar Boom of the 1990s.
Editor's Comments
There is a cliché statement I hear every year from industry and media people when it comes to cigars. That statement is, "There has never been a better time for cigars." I've heard this for as long as I have covered the cigar industry, and I've even heard it this year. While increased sales are a good thing, delays and quality issues with product are not a good thing. In previous years, I never subscribed to the "never a better time" cliché, but this year more than ever I don't buy into it.
In particular, I've seen a marked decline in the quality of the limited edition cigars. As a whole, they simply have not been very good. My gut tells me many companies have felt pressure to do small batch limited runs as a way to introduce new product to market. The problem is that some of the tobaccos that go into these limited products have been subpar. Add to this that the quality of the construction of these limited products has not been good. On top of it, wrapping them in brown paper mazos with a sticker is less than impressive in my book.
Like most economic trends, I don't see this one continuing. I'm not an economist, so I'm not going to predict the end of this. I would watch the economy as a whole and if it takes a major downward spiral, ultimately it will affect discretionary spending and cigar purchases could very well be impacted. At the same time, the cigar industry has been very resilient in times of adversity. And many of the results of the pandemic surely qualify as adversity.
The Connecticut Broadleaf Shortage Continues
As mentioned above, some of the supply chain problems have been amplified because of actual shortages of many tobaccos. The one leaf that continues to be in short supply has been Connecticut Broadleaf. This is a popular wrapper used for many cigar lines.
This Connecticut Broadleaf shortage was triggered by problems in 2019 and it's now been compounded by crop problems in 2021.
The Connecticut Broadleaf shortage has been well documented. Larger companies have been working to secure enough reserves in Broadleaf to get through the shortages. This has left less Broadleaf for the smaller companies as well as those that are contract brands out of various factories. The shortage has led some to seek alternative tobaccos, such as maduro wrappers like San Andres Negro and Habano Maduro. In some cases, this has also led to new sources of Broadleaf. While it's still not a dominant wrapper, there are more instances of companies turning to Nicaraguan-grown Broadleaf. Four years ago, Nicaraguan Broadleaf was considered a pipe dream by some. Now it's starting to gain traction.
Some companies have been "off the record" with Cigar Coop on their use of Nicaraguan Broadleaf wrapper. Other companies like Protocol Cigars have been more open – looking at Nicaraguan Broadleaf as an innovation for their brands.
Editor's Comments
It was a decade ago that companies were still very much afraid to disclose that they were using San Andres wrappers on their cigars. It's clear some companies are in the same boat when it comes to Nicaraguan Broadleaf, but I expect that to change in the next few years.
Depending on who you talk to, the answer you get on the extent of the Broadleaf shortage will vary. All will pretty much acknowledge it, but those who have the tobacco tend to minimize the extent of it – and those who don't have it will tell you the sky is falling. It's hard to have a crystal ball on when the Connecticut Broadleaf shortage will end. To most cigar enthusiasts, the shortage might not seem visible because the larger companies have been able to procure enough tobacco to continue their production.
It seemed as though 2021 was the year of the Sumatra leaf. When there isn't enough of one tobacco, companies will find enough leaf of choice for wrappers. The increase in Sumatra use in 2021 could very well be a by-product of the supply of what is going on in the Broadleaf market.
Industry and COVID-19
The Cigar Industry "De-Virtualizes"

While the COVID-19 pandemic did not come to an end, 2021 was the year the Cigar Industry started to get back to its day-to-day basics – namely in-person interaction.
Many sales representatives returned to the road, and once again there was more in the way of small in-person local events. Drew Estate kept its sales representatives off the road for the first six months, and then after a brief return took its reps off the road because of the Delta variant. While the local events occurred, some of the large multivendor events and festivals did not get off the ground. See the "Most of the Large Festival Schedule is Wiped Out for 2021" section that follows.
One thing we didn't see was the consolidation of the sales forces that occurred last year with La Flor Dominicana and Miami Cigar and Company. One interesting offshoot was that La Aurora Cigars quietly started selling direct to consumers.
The industry trade shows returned. Tobacco Plus Expo (TPE) had already been rescheduled from January to May 2021 and actually turned out to be the first trade show in any industry to be held in Las Vegas following a long shutdown in the convention season. The Premium Cigar Association's Trade Show also returned (we will recap that show in a separate post). While I wouldn't put the Tobacconist Association of America (TAA) in the same category as TPE and PCA's Trade Shows, they did pull off their annual convention in October at Casa de Campo.
The "Virtual Insanity" of many cigar companies getting into the media game significantly reduced as companies got back in person. The three companies that kept their regular online programming going were Arturo Fuente, Micallef Cigars, and Drew Estate.
Editor's Comments
It was good to see the cigar industry start to come back and do day to day in-person interaction, but there were two things I was disappointed in:
Last year, I described much of the virtual content being done by cigar companies as "Groundhog Day" – repetitive cookie-cutter content. I also mentioned the fact that many companies missed the boat on leveraging a powerful platform to promote its brand. Now it appears that ship has sailed, and I'm not sure many of these companies will ever leverage the virtual platform to promote themselves. I'll exempt Fuente, Micallef, and Drew Estate from this commentary. All three companies have done an excellent job at delivering unique content, and where needed these have served as an indirect way to promote their brands.
I was hoping that it wouldn't be "business-as-usual" when the cigar industry got back on the road, but unfortunately, things went too much back to the way they were. I'm still concerned there are things like social distancing, masking, and sanitization requirements not taking place at these events. I get the fact you can't smoke and mask, but I'd like to see some minor guidelines put in place.
Most of the Large Festival Schedule is Wiped Out for 2021
While certainly there were signs of the industry emerging from the COVID-19 lockdowns (i.e. trade shows resuming, local events), one thing that didn't happen was a good number of annual in-person cigar festivals. Among the major ones that saw cancellations were.
Drew Estate Barn Smoker 2021
The Great Smoke
The three national festivals: ProCigar 2021 (Dominican Republic), Puro Sabor (Nicaragua), and Festival del Habano (Cuba) were all cancelled prior to the start of the year. Essentially COVID-19 wiped out all of the events scheduled for early 2021 prior to the start of the year. Puro Sabor has also cancelled its 2022 event.
Drew Estate had announced earlier in the year it was resuming its Barn Smoker events and hosting a big gala celebration for its 25th anniversary. But the COVID-19 Delta Variant caused a late-summer surge in COVID-19 cases and Drew Estate to scrap these events in 2021. The Delta Variant also led to the cancellation of Espinosa's La Zona Palooza.
As for The Great Smoke, while the in-person event was cancelled, a virtual event that changed the game for virtual events was put on (see next section).
Not all festivals were wiped out. The Rocky Mountain Cigar Festival, Cigar Aficionado's Big Smoke, and the Tampa Heritage Festival all took place this year.
Editor's Comments
With some of these festivals going on two years of inactivity, I can understand the urgency to bring them back. My concern here is similar to what I said about the event schedule resuming – namely, I would like to see more in the way of safety protocols being implemented at these events. Reduced ticketing, social distancing requirements, and/or sanitization stations would make me a lot more comfortable attending in-person events as the COVID-19 pandemic is still very much among us.
I applaud companies like Drew Estate and Espinosa for the actions they took this year. For Drew Estate, I don't second guess their decision to postpone the 2021 events one bit, but I do think they need to think carefully about rescheduling these events because it will look bad to go through another set of cancellations.
With the Omicron variant of COVID-19 currently causing cases on the rise, the question becomes will we see more festivals cancel?
The Great Smoke Sets the Bar for Virtual Events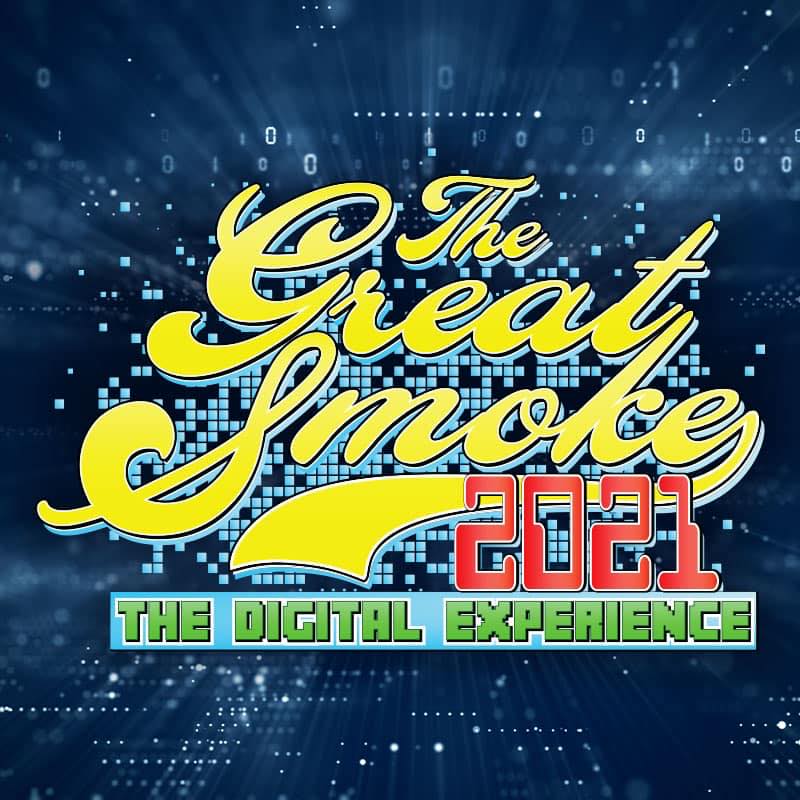 Over the past fifteen years, Smoke Inn's "The Great Smoke" has emerged as one of the premier cigar festivals we have in the United States. Due to the COVID-19 pandemic, it was clear that the 2021 event was in jeopardy, so proprietor Abe Dababneh and his team had to make the difficult decision of not doing an in-person event. Instead, a virtual version of the event would take place. Doing a virtual event in place of an in-person event is nothing new. We've seen many of these in 2020. However, Abe had a plan and a vision to take a virtual event to a place where it hasn't gone before in the cigar industry.
The event featured a television-style production that had never been done before to that scale. At the time the event was announced, Abe described the event as follows:
"Imagine if you will, a Jerry Lewis Telethon meets QVC format for an analogy. The 8-hour broadcast will be an interactive one and consist of featured manufacturers, sponsored interactive liquor demonstrations, live entertainment, dancers, comedians, musicians, hourly raffles and giveaways, and a specially built portal for attendees to take advantage of event only promotions and sales.
"The scope of this project will be huge and is honestly hard to put in words at the moment. The broadcast will be done in front of a small live audience and Showtek Productions, out of Atlanta, has been hired to handle all aspects of the production and broadcast. Showtek has been behind many major national broadcasts such as The Golden Globes, The Kings of Comedy, and Soul Train to name a few. It is very important to us to create something special. Something fans and consumers will talk about for months, long after the event is over. We even have some very special limited releases scheduled to debut the day of the event. While I still believe that nothing can match the physical experience of attending a Great Smoke, I am determined to create an equally special and exciting experience for aficionados all over the country."
The event was broadcast on Facebook on February 20th. While everyone was able to watch the live stream, there were virtual tickets sold that provided attendees with a "Party in a Box" that included 40 premium cigars. In addition, this also provided the opportunity to take advantage of some very good deals, and virtual attendees got the opportunity to purchase limited products.
Abe hosted the event along with Ferio Tego co-founder Michael Herklots. The broadcast also featured live guests including Carlos "Carlito" Fuente, Nick Perdomo, Steve Saka, Rocky Patel, Pete Johnson, Clay Roberts, Sammy Phillips, Terence Reilly, and Erik Espinosa. The guests who were able to attend in person were interviewed in a late night talk show setting.
The event was a success from all angles, and Abe has made a decision to incorporate this type of virtual experience with the in-person event scheduled for February 26th, 2022 in West Palm Beach, Florida.
Editor's Comments
Normally Cigar Coop does not do event recaps, but the historical significance of The Great Smoke 2021 was recapped shortly after the completion of the event. I was amazed at the execution and flow of this event from start to finish – especially since this was the first time this was done. More importantly, this event brought the industry together in a way not seen outside a trade show or festival.
I don't know if others will follow in doing an event of the scale and expense of The Great Smoke. That's probably beyond many in the cigar industry. As I said in my recap, this would be an incredible opportunity if PCA would provide a virtual component to its event. This sort of happened this year at PCA with La Palina Cigar's Cigar Lockdown Unlocked Show. The La Palina show allowed people to see interviews in a studio-like setting. The problem was it was not made available live and while the finished product was excellent, it took several months before it was released. It's also worth noting Cigar Dave had a studio setup at PCA, but this was more limited and prerecorded coverage. In the end, The Great Smoke simply shattered the ceiling and set the bar high for years to come.
The PCA Trade Show Returns
The 2021 Premium Cigar Association Trade Show returned in 2021 after a one-year absence. The 2020 show was cancelled due to the COVID-19 pandemic, marking the first time in its 88 years the industry's trade show was cancelled. There were some positives, and there were some negatives.
The show opened up with a very positive vibe. The PCA promoted the 2021 Trade Show and Convention as a "Family Reunion" and provided the opportunity for the industry to get back together on a grand scale. As the show progressed, there was plenty of sales activity, but ultimately the Trade Show faced a drop-off of foot traffic the final two days.
This show took place during a historic heatwave by Las Vegas Standards.
Of course, there was the infamous "photo op" at the end of the Trade Show which unfortunately ended the show on a down note. This was a group photo that started making its way to social media channels with the caption."One family together- If you're a manufacturer and you're not here, you're not relevant."
A full Post-Game Report detailing Cigar-Coop's assessment of the show was published here:
Editor's Comments
The Post Game Report above communicated a lot of my thoughts. I'll summarize some general thoughts and highlight some key points.
I personally was happy the PCA Trade Show had a return in 2021. The PCA should be given credit for putting on a show in a 90-day window with a reduced staff while still in the midst of a pandemic. At the same time, they do need to address something to increase foot traffic for the whole show. PCA also needs to do a better job of executing its PCA Exclusive products program. I believe the framework is in place, it just needs some tightening up.
As for the photo op, this was not something that was PCA's fault. It was an unfortunate end to the 2021 Trade Show. The cigar industry has very short memories, and it's not something I expect to carry over to the 2022 Trade Show.
The bottom line is PCA got a bit of a pass for the 2021 Trade Show. They won't get that same pass in 2022, so something will need to change.
On a side note, the reception to online media by the exhibitors was incredibly positive. Online media has come a long way from the "those (bleeping) blogger days." PCA has done a much better job at working with online media. The one recommendation I have for online media is to better support the media press conference in 2022. Frankly, every media brand should have sent a representative and that didn't happen.
Legislation
The Cigar Industry Holds Off a Major Tax Hike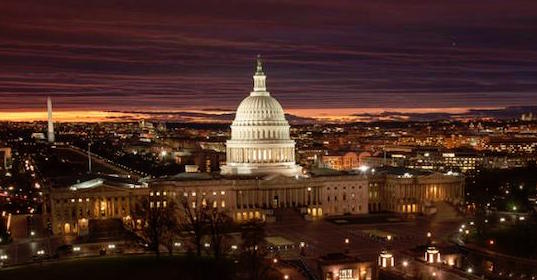 For many years, the cigar industry has suffered defeat after defeat. The tide started to turn last year in 2020 when victories came in the courts in regards to Warning Labels and Substantial Equivalence. In 2021, the cigar industry faced a huge challenge when Senator Dick Durbin proposed a massive tax increase that would affect premium cigars. This tax increase was a part of a bigger initiative known as the Mothers and Offspring Mortality and Morbidity Awareness Act (MOMMA's Act)" meant to prevent complications and fatalities suffered by women during pregnancy. Part of the bill proposed changes to the Federal Tax Code that would tax all tobacco products as cigarettes are taxed. The Premium Cigar Association (PCA) had estimated that this could have resulted in a 500-1000 percent increase on the current federal tax for premium cigars. In September Durbin's language was inserted into the Build Back Better Act. It was the biggest tax increase proposed since the SCHIP tax more than a decade ago.
The good news is that the tobacco tax language was stripped from the Build Better Act. This was a win for the cigar industry in what was the biggest challenge it faced in 2021.
Editor's Comments
First up this was a great and much-needed victory for the cigar industry. The Trade Organizations (Cigar Association of America, Cigar Rights of America, and the Premium Cigar Association) all deserve some credit here. While in the end, I'm sure there was some political maneuvering that led to this victory, it's clear we are talking to the right people.
What is also interesting is this was a victory on the legislative end – and it's been a long time since this industry has had a major "win" in Congress.
Going forward, there is no resting on laurels. There will undoubtingly be more challenges from legislation in Congress and actions taken by the U.S. Food and Drug Administration.
On a side note, I was quite disappointed with a communication from CRA during the Call to Action on this proposed tax hike. The communication included partisan political comments. This was an approach that surprised me because in general, the Calls to Action of the past did not include finger-pointing at political parties. I sincerely hope this doesn't happen again.
People
Changes at CAA, CRA, and PCA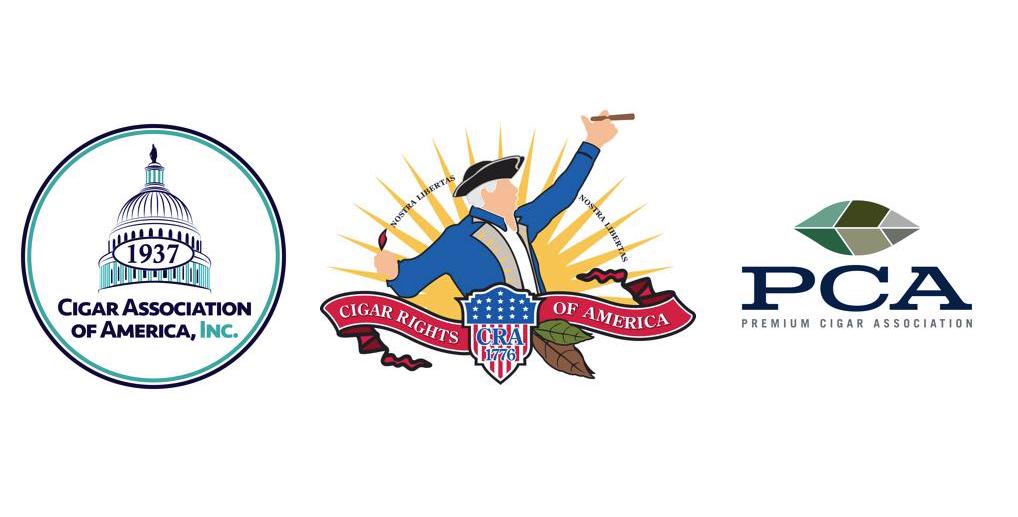 While we list these personnel moves in our "Personnel Changes" below. It is worth noting that there have been significant changes in the leadership of the three trade organizations.
The Cigar Association of America (CAA) underwent a major leadership change when it was announced that Craig Williamson was stepping down as the organization's President. Williamson had served as President for over a decade and had been with the organization for two decades. His successor is David Ozgo who comes from the Distilled Spirits Council of the United States (DISCUS) where he served as the Senior Vice President. Meanwhile, Javier Estades is once again the organization's Chairman. He succeeds Swisher's John Miller. Miller had abruptly stepped down as CEO at Swisher, and thus it triggered a change of the leadership of the Board's organization.
Over at Cigar Rights of America (CRA), it's been over a year, but there still isn't an Executive Director in place since Glynn Loope stepped down in November 2020. At the same time, there have been changes at the top of the Board of Directors. First Gary Pesh, owner of Old Virginia Tobacco in the Virginia area is the new Chairman of the Board. He succeeds Robert Levin who has stepped down as Chairman and CEO. Levin served in both roles since 2014. While Pesh becomes Chairman, the Presidency of CRA is now being filled by Karen Smith of Arturo Fuente.
Over at the Premium Cigar Association (PCA), Greg Zimmermann is the new President of the organization. He succeeds John Anderson, who had completed his two-year term. Meanwhile, Glynn Loope, who had joined PCA in an Advisory role shortly after stepping down as CRA Executive Director, was named the full-time State Advocacy Director of PCA. In addition, Ryan Parada, who was also in a consultative role, now also joined the organization full-time as Manager of Government Affairs.
Editor's Comments
This is probably the biggest year in the changes of the leadership of the Trade Organizations in all of the years that I have covered the cigar industry. The CAA changes probably are the biggest of the three, and it remains to be seen what this will mean down the road.
It's now over thirteen months that CRA has not had an Executive Director. While I was told earlier this year that a search was underway for a new Executive Director, it still is a vacancy that has been open for a while. Given its been well-publicized that CRA and PCA were at one point talking merger, it remains to be seen if that role will ever be filled.
The PCA moves have to be viewed as positive. These changes were more of a formality. The Presidency change is one that happens every two years. As for the other changes, both Loope and Parada had been in their roles for a while and most likely if it wasn't for the 2020 furloughs, they would have assumed these full-time roles a year earlier. It's fair to say after a tumultuous 2020 staffing-wise, PCA is back on track.
In the end, this industry is facing more regulatory challenges down the road, so it's very good to see the leadership changes. It's been well documented that there still are differences among the three organizations – particularly with CAA vs. the CRA and PCA. One can hope the new leadership in place can mend some fences.
Personnel Changes/In Memoriam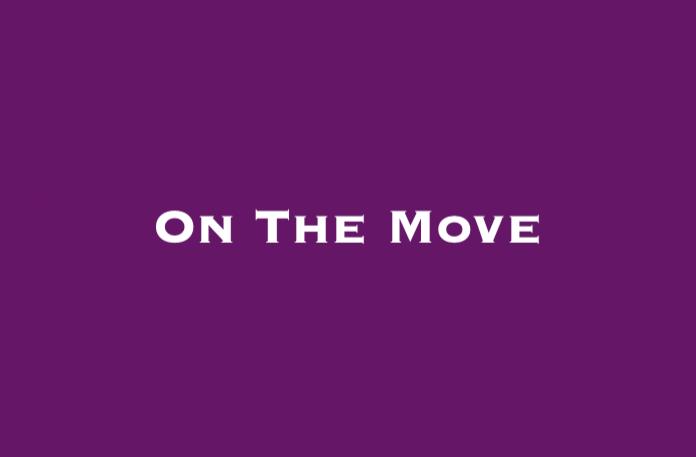 As usual, we have our carousel of industry moves.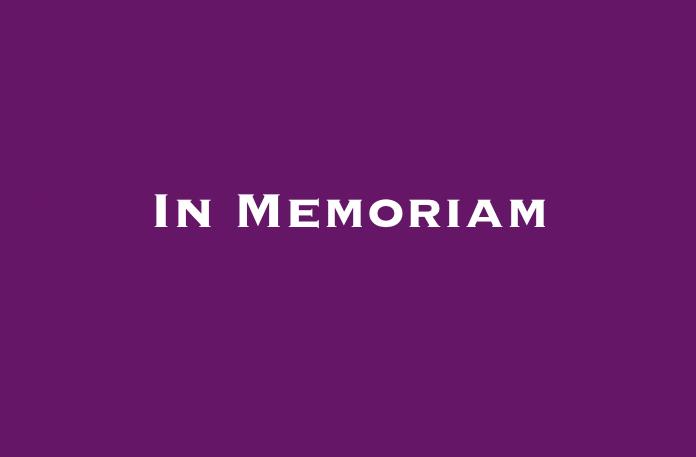 The following people from our industry passed away in 2020:
Editor's Comments
Lots of moves in the industry, but once again based on what actually gets announced (or not announced) the theme of "nobody gets fired in the cigar industry" is alive and well.
Our condolences to the families, friends, and loved ones of those who passed away.