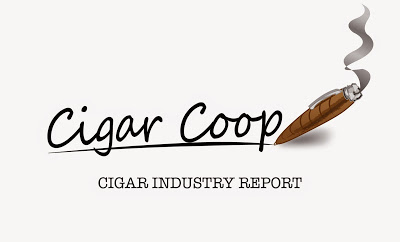 The Cigar Industry Report is a one-stop place to catch up on the activity here at Cigar Coop. It is a combination of the news reports, cigar reviews, and assessment updates we do throughout the week. In addition, each week we will look back at Cigar Coop history. Look for this report every Saturday morning at 8am Eastern Time.
Cigar Industry Report: Edition 392 (8/1/20)
The Headlines
Ten Years of Cigar Coop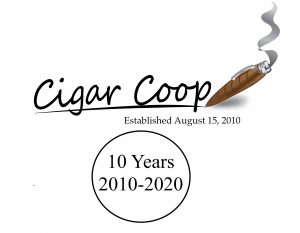 On August 15, 2020, Cigar Coop will mark its ten-year anniversary. In the next ten weeks leading up to the event, we will publish a ten-part series looking back at the history of Cigar Coop. This week we published the seventh installment.
RoMa Craft Tobac Cancels September Weaselfest
The COVID-19 pandemic has claimed another event as the September date for RoMa Craft Tobac's Weaselfest is a no-go. We've got the details here.
The News
Summer of '20 Coverage
We will be replacing our normal IPCPR/PCA Pre-Game Coverage with "Summer of '20 Coverage." This will focus on the products many cigar companies plan to release this summer.
Summer of '20 Spotlights
This Week's Coverage
Other News
Legislative News
U.S. Senate: S.9 is a proposed piece of legislation that calls for an exemption from FDA Regulation for premium handmade cigars. This week no new co-sponsors were added. The total number of sponsors remains at 15.
U.S. House of Representatives: H.R.1854 is the House Companion Bill to S.9. This week no new co-sponsors were added. The total number of sponsors remains 85.
Cigar Reviews
Assessments
Features and Blog
The Blog
Prime Time Podcasts
Prime Time Show
Prime Time Special Edition
Prime Time Jukebox
Upcoming Schedule
8/4: Prime Time Special Edition 81: Omar de Frias, Fratello Cigars
8/6: Prime Time Episode 150: George Rico, Gran Habano
8/10: Prime Time Jukebox Episode 16: Album Archaeology #3: The Unforgettable Fire
On This Date…
On this date July 25th.
Aug 1, 2011: We previewed the Camacho Liberty 2011
Aug 1, 2011: We recapped the month in review for July 2011.
Aug 1, 2011: We previewed the Papi Chulo line extension for the  Room 101 Conjura Edition.
Aug 1, 2012: We took a look at the Perdomo 20th Anniversary line.
Aug 1, 2012: We assessed the Illusione Singulare 2011 Vimana.
Aug 1, 2012: Our August 2012 Editor's Corner discussed the 2012 IPCPR Trade Show.
Aug 1, 2012: We took a look at what to look for on the show floor in our 2012 IPCPR Preview Series.
Aug 1, 2013: We previewed a line never released – the AVO Serenata.
Aug 1, 2013: Our August 2013 Editor's Corner recapped the 2013 IPCPR Trade Show.
Aug 1, 2013: We published details on Doc Diaz's 2013 Crush and Roll West Event.
Aug 1, 2013: We previewed the Ortega Wild Bunch 2013 Wild Bill "Cheroot"
Aug 1, 2014: We assessed the Tatuaje Tiff (Part of the Pudgy Monsters Series)
Aug 1, 2014: We previewed the Villiger Tobajara Maduro.
Aug 1, 2014: We previewed the  La Aurora Diamond Preferido 6 x 58 Double Figuardo – a shop exclusive for Michael's Tobacco in Texas.
Aug 1,2014: We looked at the revamping of the Dunhill Signed Range Line.
Aug 1, 2014: We previewed the Casa Fernandez Arsenio Serie Oro.
Aug 1, 2014:  Our August 2013 Editor's Corner was an IPCPR 2014 postscript.
Aug 1, 2014;  We reported on Grace Sotolongo's departure from CLE Cigar Company.
Aug 1, 2015: We published the Cigar Industry Report: Volume 4, Number 36 (8/01/15)
Aug 1, 2015: We published Editor's Corner Volume 4, Number 9: Milestones
Aug 1, 2015: We reported on the Cohiba Luxury Selection LS No. 2
Aug 1, 2015: We reported on Pura Soul Maduro
Aug 1, 2015: We published the 2015 IPCPR Post Game Report
Aug 1, 2016: We published Editor's Corner Volume 5, Number 9: Green Visor and Typewriter
Aug 1, 2016: We reported on the Black Label Trading Company Santa Muerte
Aug 1, 2016: We reported on the Davidoff Grand Cru Toro and Robusto
Aug 1, 2016: We reported on the MBombay Vintage Reserve Lancero 1973
Aug 1, 2016: We reported on the return of the La Flor Dominicana Reserva Especial
Aug 1, 2016: We reported on the Espinosa Murcielago Bête BP and Rond
Aug 1, 2017: We reported on the Aging Room Quattro F55 Maduro going national
Aug 1, 2017: We reported on the L'Atelier Imports Surrogates 7th Sam
Aug 1, 2017: We published Editor's Corner Volume 6, Number 9: IPCPR 2017 Footnotes 
Aug 1, 2018: We reported on the AJ Fernandez New World Puro Especial Gordo
Aug 1, 2018: We published the feature story "Spotlight on Bombay Tobak at the 2018 IPCPR"
Aug 1, 2019: We published Editor's Corner Volume 7, Number 9: Who is Rick Ross?
Aug 1, 2019: We reported on the Rocky Patel Number 6
Aug 1, 2019: We reported on the Perdomo Estate Selección Vintage Box Pressed
Aug 1, 2019: We published the feature story "IPCPR 2019 Spotlight: La Galera Cigars"
Aug 1, 2019: We published the feature story "IPCPR 2019 Spotlight: Royal Agio Cigars"