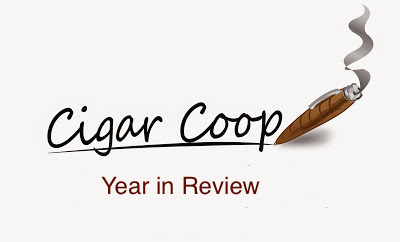 For the ninth consecutive year, we bring you our selections and analysis for the Top 12 cigar industry news stories and themes for the year. Unlike how we consider cigars for our Cigar of the Year Countdown, these news story selections are based on the actual calendar year for 2019.
These stories are individual stories or ones that are multi-faceted. Some even overlap. Most importantly, they are the ones that had the greatest impact on the cigar industry as a whole.
These twelve stories are not listed in any particular order of importance. Instead, they have been logically been grouped together to allow a better flow.
The Company Stories/Themes
The Planned Divestitures
Back in April, Imperial Brands PLC announced it was selling its worldwide premium cigar business. The move came almost one year after the company first announced plans for divestiture opportunities. Imperial Brands premium cigar business includes brands of Tabacalera Premium Cigars, Altadis U.S.A., JR Cigars, Casa de Montecristo retail operations, Santa Clara Cigars, and Imperial's 50% stake in Habanos S.A. The company also owns two factories, Tabacalera de Garcia in the Dominican Republic and Flor de Copan in Honduras, both of which will be a part of the sale. As this was going on there were big changes at the top of Imperial. There is a new Chairman of the company, and CEO Alison Cooper is stepping down once a successor is found.
Imperial says the divestment program will pay down debt, and where appropriate invest in its own growth agenda. Under the program, Imperial expects to generate proceeds of £2 billion by May 2020, if not earlier. At this point, various bids have been considered and there is no word if someone has won the bid and if a price had been agreed upon.
Meanwhile, a smaller initiative was announced in October when word came that Altria is exploring options for selling its premium handmade cigar business which falls under the Nat Sherman International brand. A potential sale would also include the Nat Sherman Townhouse.
Editor's Comments
Imperial Brands: The sale has not been announced yet, but if we covered rumors, who is acquiring Imperial's premium cigar business would have been the most covered story of 2019. It is also not clear if this is going to be single bidder or whether premium business will be parceled out to multiple bidders. In the meantime, the May deadline of Imperial promising £2 billion to its shareholders is fast approaching and with the assumption this would require regulatory approvals, one would think something is coming any day now.
Nat Sherman International:  Like Imperial, we don't know who or if anyone is in the running at this time. It could come from a big company, a medium-sized company, or an outside group. One important point is that Altria made a conscious decision to look at selling this division as opposed to shutting it down. This is quite different than what British American Tobacco did with Dunhill. That's good news for Nat Sherman. That being said the brands of Nat Sherman would probably benefit if an outside group or a mid-size company looking for an established brand were to acquire them.
The Acquisitions That Did Happen
While everyone is still waiting to see who will win the bidding war for Imperial Brands' premium cigar business, there were other acquisitions that happened at different levels. Acquisitions affecting the premium cigar business fall into two categories: 1) Company Acquisitions; and 2) Brand Acquisitions. Company acquisitions involve one company acquiring all assets in another company – lock, stock, and barrel. Brand acquisitions involve the ownership of one or more brands shifting, but without the acquisition of physical assets, people, etc. For the most part, these moves caught everyone by surprise.
The biggest acquisition that occurred was Scandinavian Tobacco Group (STG) announcing it was acquiring Royal Agio Cigars. The move caught many by surprise as at the time it was thought STG would be a player for Imperial Tobacco's premium cigar brands. At the same time, there were virtually no hints of this.  Many who read Cigar Coop and follow the U.S. premium cigar industry are more focused on the Balmoral and San Pedro de Macorís brands, the bottom line is this was more about the machine-made brands sold worldwide by Royal Agio. The Mehari's and Panter brands are Royal Agio's big-selling ones and were no doubt the target of STG – especially in the European market. At press time, the acquisition is still pending regulatory approval.
Earlier this year it was announced that Alec Bradley founder Alan Rubin was acquiring Lars Tetens Brands. The acquisition was done under a separate company. Founded by Lars Tetens, Lars Tetens Brands is best known for its premium "conditioned" cigars. Tetens is well-known as a pioneer in this space, and it was these conditioned cigars that were a focus of the acquisition. Under the agreement, Rubin became the majority owner of the brand with Tetens maintaining a minority ownership state. Rubin's Alec Bradley Cigar Company would handle distribution.
Over the years, Lars Tetens Cigars had disappeared from many retail humidors. Following the acquisition by Rubin, the brand had a relaunch at the 2019 IPCPR Trade Show and subsequently, the brand gained renewed interest within the cigar community.
Toward the end of the year, there was a surprise acquisition when My Father Cigars announced it was acquiring the Fonseca brand from Quesada Cigars. The Fonseca brand was established in Cuba by Don Francisco Fonseca. The Dominican version of the Fonseca brand has been made by the Quesada family since 1974. It was a brand in the Quesada portfolio that contains several predicate (grandfathered) lines. In recent years, an argument could be made the brand has somewhat been in decline – although last year Quesada Cigars gave the Fonseca brand a packaging makeover. My Father's plans for the brand are unclear. According to a Cigar Aficionado report, the Garcia family (who owns My Father Cigars) plans to shift production out of the Dominican Republic to Nicaragua.
Finally, Benjamin Holt, a territory sales manager for Oveja Negra brands, announced he had acquired the Dissident brand. Dissident Cigars was launched in 2013 by Jason Webster and Neil Edwards, who were the owners of The Humidor in Wichita Kansas. The brand was associated with Gordon Crippen and Ryan Johnson, who served as the faces of the brand. During this time, the brand gained a cult following. In 2015, Crippen and Johnson departed Dissident Cigars, and the brand essentially went dormant. Holt acquired the brands, moved production to Fabrica Oveja Negra and would rework the blend and packaging. Holt would relaunch Dissident at the 2019 IPCPR Trade Show. Both going into the show and coming out of the show, it was clear Dissident's cult status had not diminished as many small batch cigar enthusiasts were still quite excited about its return.
Editor's Comments
STG Acquisition of Royal Agio: It is expected this transaction will be finalized in 2020. Typically with large acquisitions, the first year doesn't see big changes, but the second year is when the impacts across the company will be felt. The acquisition raises some questions about what Royal Agio Cigars USA's future will be. In the past, STG has consolidated its operations in Richmond, Virginia. While I think the Bradenton, Florida-based headquarters of Royal Agio Cigars USA won't shut down Day One, I do see something longer term where the operations are assimilated into STG, and eventually consolidated in Richmond, Virginia. While we can assume STG will find a home for the machine-made products, readers of Cigar Coop are probably more interested in what is going to happen about Balmoral. General's track record in bringing in new brands is interesting. While CAO became an integral part of the General portfolio, Toraño was acquired five years ago and has faded into the background.
Lars Tetens: I'm confident saying if Rubin and Alec Bradley's initial goal was to gain renewed interest in Lars Tetens brands, they succeeded in that. The big question in 2020 will be can the momentum translate into repeat orders for retailers.
My Father and Fonseca: My gut tells me we won't see anything new out of Fonseca until 2021. If that's the case, I'm curious to see how My Father keeps interest going in the Fonseca brand. That being said, if something comes out in 2020, that will be a moot point. As for Quesada Cigars, there are probably more questions about this move. The past two years have seen the departure of family members (Terence Reilly, Hostos Quesada, Patricia Quesada), management changes, and the loss of brands it distributed (Matilde, MLB Cigar Ventures). Whether this is the beginning of Quesada selling off the company or not can be considered a fair question.
Dissident: Similar commentary to My Father. No doubt Holt has succeeded in getting those small-batch cigar enthusiasts excited about the brand. How this translates to re-orders in 2020 will determine how successful this is. I do believe though, Benjamin Holt is the right man at the helm for this job.
The Unexpected Plan of AVO Unexpected
At the 2019 IPCPR Trade Show, AVO Cigars showcased a line of four cigars known as "AVO Unexpected.".At the time of the release, AVO Unexpected was described as a limited series of undisclosed blends. Only a few hints were given:
AVO Unexpected Celebration (Yellow): Rolled with the highest quality tobacco left to age for six years.
AVO Unexpected Moment (Blue): Blended with highly aromatic tobacco on a unique Dominican finca (farm).
AVO Unexpected Tradition (Green): Crafted with a rare native tobacco from Peru.
AVO Unexpected Passion (Red): Composed with a tobacco leaf aged 25 years.
Back on December 7, 2019, the marketing team at Davidoff Cigars (AVO's parent company) were guests on Cigar Dojo's Smoke Night Live program for "a big reveal" on the AVO Unexpected. In what was a shocking turn of events, the AVO Unexpected series was revealed not to be some limited edition cigar set, but actually four regular production AVO Cigars banded and packaged differently.
The four blends were revealed to be the following:
AVO Unexpected Celebration (Yellow): AVO XO Legato
AVO Unexpected Moment (Blue): AVO Domaine 70
AVO Unexpected Tradition (Green): AVO Heritage Toro
AVO Unexpected Passion (Red):  AVO Classic No. 2
It turns out the rationale behind this marketing plan was to allow consumers to focus more on the cigar they were smoking. According to Scott Kolesaire of Davidoff, "It's a fun thing to be able to try stuff with almost a different lens on it."
That statement set off a firestorm of a reaction, led by Corona Cigar Company founder Jeff Borysiewicz who has a licensing agreement with Davidoff for naming rights of his Tampa Store.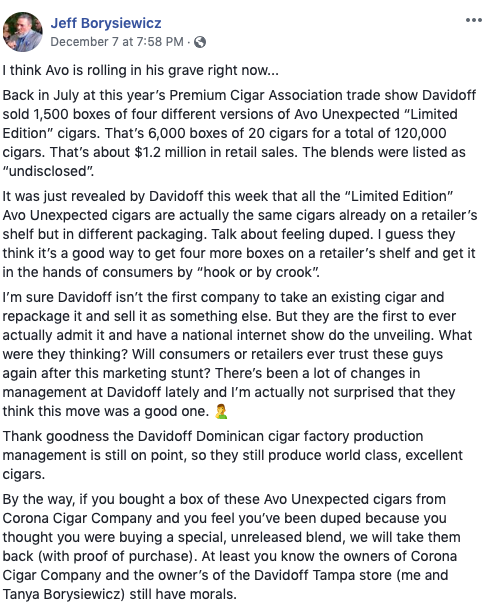 The reaction to the marketing play from a segment of retailers and consumers was that they were duped by Davidoff. This lead to many retailers closing out these products in bargain bins. With Borysiewicz being one of the largest Davidoff retailers in the U.S. plus the fact he had a long-standing partnership with the brand, his reaction had a big impact.
At press time, Davidoff did not respond back to the reaction.
Editor's Comments
Cigar Coop has a long-standing partnership with Davidoff. Over the years, they have been excellent partners and sponsors of our brands. That support has been unwavering and continues to be unwavering. This author knows the marketing team that was on Cigar Dojo and has incredible respect for each individual. I don't think there was any malice at play, but I do think this marketing plan around AVO was a very bad decision.
Mistakes happen all the time, but Davidoff's silence on the issue might be a worse decision. Retailers and consumers feel as though a trust has been violated, and a swift response in the form of a public statement would have gone a long way. Now I think it's going to take longer to re-establish that trust.
The Disappearance of Cornelius & Anthony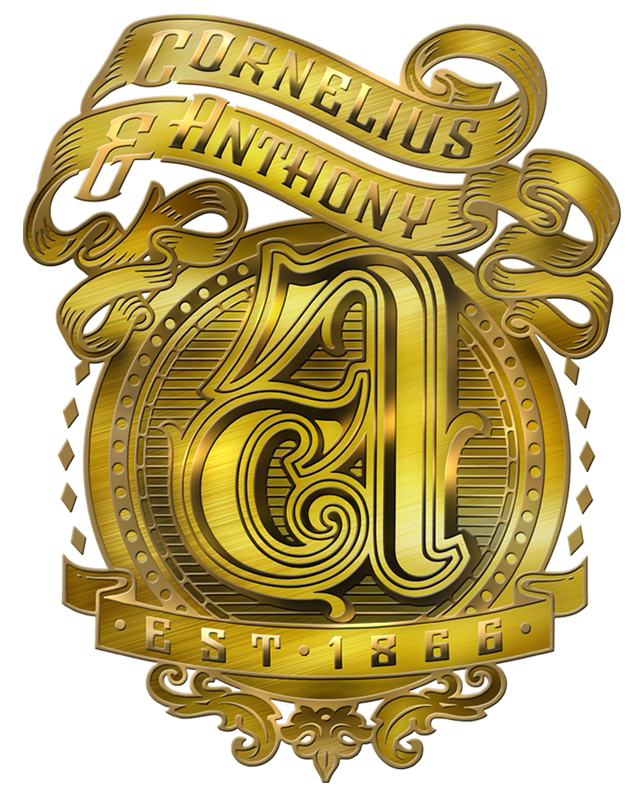 For the past three years, one of the rising stars from a company perspective in the cigar industry was Cornelius & Anthony. Going into 2019, the company seemed to have everything going for it. Cigar enthusiasts were enjoying their core lines and their 2018 limited production releases, The Gent and The Mistress had the company's upward trajectory in full-swing. Yet by the end of 2019, the company has virtually fallen off the map and its future is in doubt.
Cornelius & Anthony is owned by the Bailey family. The Baileys have been in the tobacco business growing and brokering tobacco dating back to the 1860s.  They entered the cigarette business in 1994, founding S&M Brands. Run by Steven Bailey and his father Mac Bailey, the brand had been primarily a regional one found in stores in the Southeastern United States. Cornelius & Anthony was launched in 2014 as a separate company and it was the Bailey family's foray into the premium cigar business.
In March we were the only industry publication to report news that the Baileys had sold their cigarette business to an undisclosed buyer. The sale included manufacturing equipment and resulted in 87 layoffs. Cornelius & Anthony was not a part of that sale. At the time, it seemed like this move opened the door for the Baileys to focus more on premium cigars. That would not be the case.
Almost two months later came word that Cornelius & Anthony had laid off the salaried staff – including Director of Business Operations Courtney Smith and Director of Sales Todd Vance. There were some brokers still handling the brand, but from this point on there was little heard from Cornelius & Anthony. There has been no new release, the company did not attend the trade show, and was not a part of Espinosa Cigars' annual La Zona Palooza event.
Unfortunately, the brand has just faded into the sunset. Whether they come back in 2020 is anyone's guess.
Editor's Comments
What happened here is one of the great mysteries we've seen in the cigar industry. We don't know what the future holds, but it has been about seven months and we haven't heard much. The more time passes, the harder I think a comeback is going to be.
Cornelius & Anthony was certainly a well-financed operation. But it's a pattern when we see groups with money try to build a cigar brand from the ground up – while they get enamored with the romance and craft of the industry, it still comes down to the profit margins. While we don't know how profitable the company was, my guess is that the company did not have the margins they expected.
The Legislation Stories/Themes
Tobacco 21 Wins Too Easily
When I reported on the Top 12 Stories/Themes of 2013, one of the stories I noted revolved around the City of New York becoming the first major municipality to raise the tobacco purchase age to 21. At the time I noted a potential "domino effect," predicting that once New York City passed this, others would follow. Following that came many measures at a local and state level to raise the tobacco purchase age. By the end of 2018, there were six states that had raised the age to 21. In 2019 the number of states to pass legislation was 19. That was not all as by the end of the year, legislation was signed by President Trump to raise the national age to 21.
The states which raised the age at which a person can buy tobacco include:
While Illinois, Connecticut, and New York had long been pushing for Tobacco 21, legislation passing in Virginia, Texas, and Pennsylvania was surprising.
At the Federal level, several bills which included Tobacco 21 provisions were introduced. Ultimately, Tobacco 21 passed as part of a massive spending bill signed by the House of Representatives and Senate before being put into law by President Trump. While the Tobacco 21 provision is intended to "save lives" and curb youth usage of tobacco and e-cigarette products, it's also viewed by some as a strategic effort to curb healthcare expenses which played a role in the Spending Bill. With the law passed, now the U.S. Food and Drug Administration will carry the ball and update the Federal Food, Drug, and Cosmetic Act to have a new minimum purchase age of 21. In the meantime, the FDA has already stated selling to individuals under the age of 21 is illegal, but at press time specifics to the regulations or penalties have not been specified.
As for the Tobacco 21 movement as a whole, there was virtually zero response from the tobacco industry nor a grassroots movement to stop it. This was pointed out in a Feature Story we published back in April.
The cigar industry has been pretty much radio silent in these issues. At the trade association level, Cigar Rights of America has pretty much acknowledged this is a fight they will not take on.  The Premium Cigar Association's (PCA, formerly IPCPR) reaction was more perplexing than anything. PCA Executive Director Scott Pearce was quoted earlier this year as saying (at the time PCA was still known as IPCPR):
"IPCPR understands and supports efforts to restrict youth access to tobacco and other nicotine products. Because premium cigars and pipes are crafted and enjoyed very differently from nicotine delivery systems, we seek solutions that will answer the problem while respecting the standards by which our retail members operate and our adult consumers behave. Our retail members have demonstrated over the years the highest levels of excellence with strict adherence to ID laws. In fact, many of our members go way beyond what is required to ensure only adults are purchasing and enjoying premium cigars and pipes.
"IPCPR is confident that our members will continue this pattern in order to support the FDA's mission to curb youth access to tobacco by strictly adhering to all age verification requirements and we acknowledge that a changing market naturally requires the exploration of new rules and standards."
Much of the reason for the lack of response is that big tobacco, led by Altria has come out in favor of Tobacco 21. The premium cigar industry feels they do not market to youth, so they do not want to shoulder a fight for the 18 to 21-year-old segment which is a smaller part of the market.
Editor's Comments
The lack of any movement has almost made raising the tobacco age too easy. While I understand the Tobacco 21 fight shouldn't fall on the cigar industry, the industry's reaction has been nothing short of disappointing.
I can certainly understand not wanting to commit lobbying dollars for this fight. However, the technology exists to give alerts to consumers and retailers when legislation like this is proposed. Perhaps an awareness would have created more of a grassroots effort. Now, this is a change that will most likely not be undone in our lifetime.
The big question I have is since it was so easy for anti-tobacco to win state after state with Tobacco 21, what will stop them from Tobacco 25? It's not an unrealistic question, as the higher the age becomes, the closer Anti-tobacco gets to creating all-out prohibition of tobacco products.
Flavored Tobacco in the Crosshairs
2019 has seen anti-tobacco accelerate its efforts to ban flavored tobacco, and this includes those premium cigars that use flavored tobacco. This year saw the FDA begin to accelerate plans to ban flavored tobacco products, and flavored tobacco bans begin to emerge at the local level.
We saw the wheels of motion for this movement put into place in 2018. First, an ANPRM was issued on Flavored Tobacco. Late last year, the FDA announced its plans to go after flavored cigars and e-cigarettes. At that time, then-FDA Commissioner Dr. Scott Gottlieb said flavored cigars should no longer be subject to the extended compliance date for pre-market authorization. Just as Dr. Gottlieb was preparing to step down as FDA Commissioner, plans were put into place to ban flavored tobacco.  Draft guidance was issued that involved modifying its compliance policy from August 2017 where it will begin enforcing the deeming regulations for non-grandfathered flavored cigars that were on the market as of August 8, 2016, thirty days after the issuing of a final guidance. This draft guidance went into a comment period (which is mandated under law), and the comments are currently being reviewed.
In terms of flavored tobacco bans, prior to 2019, the City of San Francisco in California issued a flavored tobacco ban. 2019 also saw Los Angeles County, the largest county in terms of population in the U.S. ban flavored tobacco. In November, Massachusetts became the first state in the nation to ban flavored tobacco. This has led many to believe a domino-effect could begin to take place.
Meanwhile, the new House of Representatives bill (HR 1854) introduced to the 116th Congress to give premium cigars an exemption got an additional twist where the definition of a premium cigar excludes those cigars that use flavored additives. This marks the first time in eight years this legislation has changed the definition of a premium cigar. The Senate companion bill maintains the previous definition where it doesn't exclude flavor additives.
Editor's Comments
While on the surface it might seem like the flavored tobacco movement could be steamrolling to victory much as Tobacco 21 did, indications are this is not the case. Multiple sources have told Cigar Coop there is behind the scenes action taking place to combat this. I'm still perplexed the trade associations have been quiet on this because I do think its important to make consumers and retailers aware of its position here.
The Double-Edged Sword of HR 2339
This year Rep. Frank Pallone [D-New Jersey] introduced one of the most potentially catastrophic anti-tobacco bills the U.S. has ever seen. The bill included a ban on Internet sales, flavored tobacco, a minimum age of 21 to purchase tobacco products (one of several bills this year to do that), an increase in tobacco user fees, and the implementation of graphic warning labels on cigarettes. The initial text of the bill passed a House Subcommittee.
While the initial version of the bill is catastrophic, things took an interesting twist when a few days later, an amendment was added to HR 2339. The amendment to the bill contains language that would exempt premium cigars from a ban on Internet and catalog sales as well as exemption from the U.S. Food and Drug Administration's costly premarket approval/substantial equivalency process. However, the amendment includes in the definition of a premium cigar a minimum price point of $12.00.
The amendment passed by 28-24 vote. As for next steps, the timeline for consideration by the full House of Representatives and Senate is still to come.
Editor's Comments
While there have been plenty of anti-tobacco and Tobacco 21 bills in Congress this year, it's clear HR 2339 had some legs. Some will claim a big victory getting the exemption for premium cigars on the bill – especially because of the fact that its a major piece of legislation that recognizes that premium cigars are different. On the other hand, the inclusion of the $12.00 price point is controversial – and essentially reopens the debate from five years ago when the FDA was considering an "Option 2" which would exempt premium cigars, but the definition of premium cigars included a $10.00 minimum price point. There is still a lot of work to do with the legislation as it still hasn't even gone to a full vote. Some insiders think more changes to this bill will take place before it reaches its final form.
The Impact of the Maryland Court Case
While there were several legislative measures pertinent to the cigar industry, perhaps the most bizarre and potentially most damaging was a decision made in a Maryland U.S. District Court in a case involving the American Academy of Pediatrics versus the FDA. The end result was the deadline to begin implementation of Substantial Equivalence (SE) was moved up to May 12, 2020 – 15 months earlier than the industry had planned.
When the Deeming Regulations were announced in May 2016, the plan was that product approval, which includes Substantial Equivalence, would be implemented beginning August 8, 2018. Shortly after U.S. President Donald Trump named Dr. Scott Gottlieb FDA Commissioner, Gottlieb announced a delay that pushed FDA approval out nearly three years to August 8, 2021. This triggered a lawsuit filed by the American Academy of Pediatrics in the U.S. District Court of Maryland against the FDA claiming the FDA did not have the authority to delay the implementation. It created an interesting scenario where the cigar industry and FDA were on the same page as far as the 2021 deadline. In May 2019 Judge Paul Grimm of the Maryland Court ruled against the FDA, restoring the original August 8, 2018 deadline. Since that time had passed, Grimm implemented a new date of May 12, 2020.
The FDA has appealed this decision and the cigar industry is also challenging this in their lawsuit. As 2019 has come to a close, many in the cigar industry fear the future of non-predicate products and whether they can remain on shelves.
Editor's Comments
If there is one thing that is probably keeping many in the cigar industry up at night, it's the May 12th, 2020 date. There are a lot of unknowns surrounding what will happen and what this means. Given the industry's track record in court and through legislative actions, one cannot assume action will happen between now and then. Assuming the May 12th date holds, there will be historic ramifications for the cigar industry going forward.
The People Stories/Themes
Nick Jonas Smokes a Cigar on a Magazine Cover
It seemed very simple. The folks at Cigar Aficionado love to put celebrities on the cover of their print publication. For the September/October issue, they decided to put on pop-singer Nick Jonas – who would become the youngest person to ever be on the cover of the magazine.

It didn't take long for the cigar industry to get excited. "It is great to have you representing the people that work hard and enjoy the finest things in life," commented Rafael Nodal, Director of Product Capability of Altadis U.S.A. and co-owner of Boutique Blends Cigars. Tatuaje Cigars' Pete Johnson also commented, "Congrats @nickjonas very happy for you." Meanwhile (with a few exceptions) cigar enthusiasts have also praised the cover shoot.
But not everybody was happy. Many from Jonas' fan base and mainstream public chided the move. There was a rash of fan backlash on social media. Comments on Jonas' Instagram post included, "disgusting and disappointing", "love ya, but that cancer stick is scaring me,"  "You look awesome, but shouldn't be promoting tobacco," "Smoking is bad for health," "you know it's bad for your lungs… you are promoting young kids to use Cigars??? Why???," and more along those lines.
Nick Jonas' Instagram posts generated over 1.23 million views in the first 24 hours, and thus far despite the criticism, Jonas is maintaining enthusiasm about his cover shoot and has not bowed to pressures of anti-tobacco.
Editor's Comments
The cigar industry is a small one, and its one the is constantly under attack.  When someone from the outside like Jonas embraces cigars, it's a big deal to this industry.  Considering that, it was still a surprise that some people within the industry were upset. In the end, it was still very good for the cigar industry to have Jonas on the cover. The controversy on whether Jonas should be smoking a cigar or not was part of the publicity the cigar industry received – and that might have turned out to be a good thing as many mainstream people took Jonas' side (even some of the panelists of The View).
While one can argue the backlash isn't a positive thing for the industry, the 27-year-old Jonas being on the cover of the world's most popular cigar magazine gives the cigar industry a mainstream ally.
If I were the Premium Cigar Association or Tobacco Product Expo, I would be inviting Jonas to the next Trade Show.
In the end, the big winner here was Marvin Shankan and Cigar Aficionado – who probably sold a lot of magazines for the September/October issue.
People News
In Memoriam 2019
The following people left us in 2019:
Simon Chase, known as one of the world's most foremost experts in Cuban Cigars, has passed away following a long illness. He was 74 years old.
Chase joined Hunters & Frankau in 1977, a United Kingdom-based importer and distribution company where he had a 35-year career as a director. He earned a reputation for his deep knowledge of the Cuban cigar industry. In 1998, he received the prestigious Habanos S.A. Hombre Habano del Año (Habanos Man of the Year) trophy for Communications. He also was known for his role as the auctioneer at Festival del Habanos which takes place at the final Gala Dinner closing out the Festival.
Alan Friedman, who co-founded the Smooth Draws Radio Show based in Atlanta, passed away on January 13th, 2019 after an illness. Friedman had the nickname "The Cigar Savant."
Friedman's death comes a little less than a year after the other founder of Smooth Draws, Gary Laden passed away.
George Gershel
George Gershel, who spent nearly half a century working in the cigar industry, died on September 20 in Switzerland. He was 89 years old.
Gershel is best known for his 47 years working at Consolidated Cigar Corp, the company that would become Altadis U.S.A. He started out as an assistant buyer and worked his way up in the company. By 1988 he became one of the owners of Consolidated Cigar Company before he and the group he was a part of sold it in 1993. He remained with the company until his retirement in 2008. His last role was as Executive Vice President of Tobacco where he had the ultimate responsibility of procuring tobacco leaf for Altadis U.S.A.
Maria Sierra, the acclaimed Cuban roller who built a second career in the United States at the famed iconic El Titan de Bronze factory in Little Havana also passed away in 2019. She was 70 years old.
During her tenure at El Laguito, Sierra learned the art of rolling cigars and mastered the difficult skill of rolling the thin ring gauge cigars. Sierra retired in 1998, and over a decade later she would relocate to the United States. She was then hired by El Titan de Bronze, owned by Sandy Cobas. Starting in 2012, she was selected to be the exclusive roller of every La Palina Goldie produced. Sierra remained in that role until her retirement in 2017.
Personnel Changes
2019 was a year that saw a large number of personnel changes at many different levels in the cigar industry.
Gabriel Alvarez: Resigned as the company's Director of Sales.
Trey Andrews: Resigned as Vice President of Sales at Micallef Cigars.
Dylan Austin: The longtime Davidoff employee was promoted to President of Davidoff Americas.
Bryan Bird: Was named Director of Sales for National Accounts at Drew Estate.
José Blanco: The industry veteran has departed E.P. Carrillo where he served as Senior Vice President of Sales.
Régis Broersma: Will be stepping down as President of General Cigars to take on leading parent company Scandinavian Tobacco Group's Smoking Tobacco & Accessories Division in Europe.
Dan Carr: The former head of General Cigars departed ITG Brands where he served as President and CEO.
Michael Cellucci: The company President parted ways with Quality Importers. CEO Michael Giordano has now assumed the role of Company President.
Jim Colucci: The CEO of Sindicato took on a dual role, becoming President & COO of Gurkha Cigars.
Alison Cooper: The CEO of Imperial Brands announced she was stepping down.
Thérèse Esperdy: Was named Chairman of Imperial Brands, succeeding the outgoing Mark Williamson.
Jessi Flores: The longtime head of Drew Estate's Subculture Studios parted ways with the company.
Lana Fraser: Promoted to Head of Marketing at Davidoff U.S.A.
Scott Gottlieb: Resigned as FDA Commissioner.
Jeffrey Guagliardo: Named Head of Sales at Davidoff U.S.A.
Eddy Guerra: Resigned as Senior Brand Manager at Altadis U.S.A. and joined Davidoff of Geneva in a comparable role.
Joshua Habursky: Was named IPCPR (PCA)'s new Director of Federal Government Affairs.
Stephen Hahn: Was named new FDA Commissioner.
Justin Harris: Was named Director of Operations at Fratello Cigars.
Jack Heyer: Left Cigar Dojo/Smoke Night Live to become a Regional Territory Manager at Alec Bradley Cigar Company. Heyer would depart Alec Bradley before year-end and announced plans he would be joining Drew Estate's marketing department.
Benjamin Holt: The longtime Oveja Negra Brands representative purchased Dissident Cigars, and would focus on his new brand full-time later in the year.
Oliver Kutz: Was named new CEO of ITG Brands, replacing Dan Carr.
David Lafferty: Nat Sherman International's Executive Director of Sales parted ways with the company to become Vice President of Sales at Dunbarton Tobacco & Trust.
Ed McKenna: The Senior Brand Manager at General Cigar, best known for his work with the CAO brand, left the company.
Rob Norris: Has stepped down as head of Altadis U.S.A. to become General Manager at Folson Ventures – another division under Imperial Brands.
Richie Otero: Resigned as Director of Sales for PDR Cigars and subsequently joined the Espinosa Cigars' sales team.
Nicholas Perdomo III: Named new National Director of Sales at Perdomo Cigars.
Rob Rasmussen: The brand manager for Mombacho Cigars parted ways with the company and joined media outlet Cigar Dojo.
Craig Reynolds: Announced he was retiring from Scandinavian Tobacco Group. Reynolds served as Executive Vice President of the Global Handmade Cigar Business and was the head of Cigars International.
Sarah Santos: Was named successor to the retiring Craig Reynolds as the head of Scandinavian Tobacco Group's North American Online and Retail Division (NAO&R), which includes Cigars International.
Michael Serota: Was promoted to Vice President of Sales at Alec Bradley Cigar Company.
James Shaffer: Was promoted to National Sales Director at Nat Sherman International.
George Sosa: The longtime Alec Bradley Vice President of Sales departed the company.
Courtney Smith: In a major shakeup at Cornelius & Anthony, Smith, who served as Director of Operations, was let go.
Jack Toraño: The industry veteran joined Espinosa Cigars as Director of Sales.
Todd Vance: In a major shakeup at Cornelius & Anthony, Vance, who served as Director of Operations, was let go. Shortly afterward, Vance would join La Familia Robaina as Vice President of Sales.
Paul Waller: At the start of 2019, Waller was formally named Altadis' new head of sales.
Mark Weissenberger: Resigned from Rocky Patel Premium Cigars where he served as Vice President of Marketing.
Brad Winstead: The long-time Altadis U.S.A. sales and marketing manager has been named the new head of Casa de Montecristo. Winstead had been named Altadis' head of consumer marketing at the start of the year.
Fabian Ziegler: Has departed Drew Estate to pursue other interests.
Editor's Comments
The last three years have certainly seen the cigar industry have its fair share of personnel moves. I'll pose the question as I do each year – why does nobody officially get fired in the cigar industry?
Our condolences to the friends and families of those who passed away in 2019.
The Miscellaneous Stories/Themes
IPCPR Becomes PCA and Fails in Launching CigarCon for 2020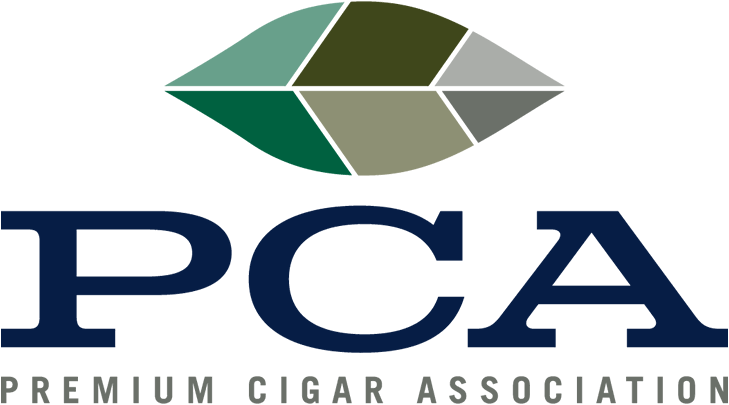 One could argue this was the biggest story of 2020. At its annual Trade Show and Convention, the International Premium Cigar and Pipe Retailers (IPCPR) announced it was rebranding itself as the Premium Cigar Association (PCA). As a part of that, the organization announced plans to restructure the 2020 Trade Show and Convention to include a consumer component. The announcement brought to the forefront a controversial issue that has been around for a decade – namely whether there should be a consumer element at the show. Even prior to the announcement being made, the news set off a firestorm of controversy from the cigar industry.
Plans for CigarCon came off the tracks very quickly. For starters, news of the CigarCon leaked out a little over a week before the 2019 Trade Show where the announcement was scheduled to be made, creating controversy among many in the cigar industry. The IPCPR/PCA attempted to ride out the storm after the leak until the official news of the rebranding and CigarCon came out. Unfortunately, that did not work and the rumpus continued well after the Trade Show was over. Most of the controversy revolved around CigarCon. While some industry people favored it, others did not – and many of those opposed came from big cigar companies. Prominent industry personality David Garofalo announced he was staying home in 2020 and not bringing his United Cigar company, Two Guys Smoke Shop retail store, and "The Cigar Authority" podcast to the show.
The kerfluffle was not helped by what was perceived as low foot traffic at the 2019 IPCPR Trade Show. Some claimed the low foot traffic justified change such as CigarCon. Others felt this showed that IPCPR as an organization was struggling and introducing CigarCon was not going to solve the foot traffic problem at the Trade Show.
PCA justified this strategy by stating there is strength in numbers and adding consumers to the mix builds the numbers. PCA believes that growing numbers will help the organization take a more pro-active role in the fight against the U.S. Food and Drug Administration (FDA). At the same time, a consumer event like CigarCon is meant to provide a signature event for all members of the PCA (Manufacturer, Retailer, or Consumer) while helping fund legislative efforts. However, a consumer event has been perhaps the most controversial topic that I've seen over the ten years I have been covering the Trade Show. While PCA did not propose consumers be allowed in the trade show, they were planning on piggybacking a consumer event up against the trade show for 2020. This plan has been equally controversial.
One theme that did come out during all of this controversy was that the devil in the details of the CigarCon plan was not there. One could speculate that the amount of dissension in the ranks combined with what was perceived by many as a weak plan led to a decision to cancel CigarCon 2020, and look at possibly resurrecting it in 2021.
Editor's Comments
We broke down the PCA rebranding and CigarCon in two articles:
To summarize, Cigar Coop believes PCA did a poor job at handling the leaked information and did not have a solid plan for CigarCon to present. In the end, Cigar Coop is convinced the organization made the right decision to postpone the CigarCon event in the absence of a solid plan. On the other hand, Cigar Coop felt the rebranding was much needed by IPCPR/PCA and was a good thing.
Perhaps the biggest concern is that it seemed IPCPR/PCA underestimated how controversial bringing a consumer element to its Trade Show was. This should have been handled with kid gloves – it wasn't.
I've heard people say the CigarCon story was blown out of proportion by the cigar media. What I will say is Cigar Coop was the first media outlet to report that CigarCon 2020 was canceled and it led to an immediate surge in traffic that resulted in crashing our server.
Enforcement of Rules for Tobacco on Facebook, Instagram, and YouTube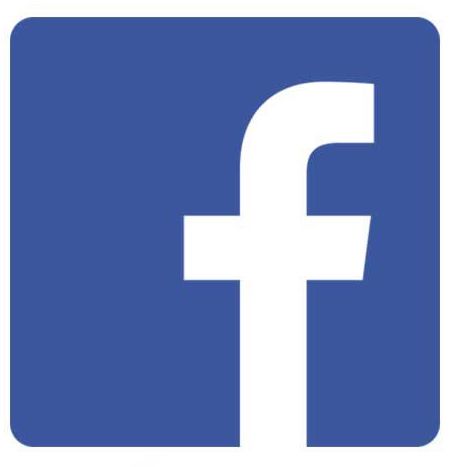 For the better part of the past decade, the premium cigar industry has leveraged the power of social media to get out their messages particularly to the small to medium-sized companies. This past year, three platforms came under the microscope when enforcement of rules around tobacco came about.
In late July came word that Facebook and Instagram were implementing new rules around tobacco and alcohol. This included content that attempts to offer, sell, gift, exchange, or transfer alcohol or tobacco products between private individuals. It also required content to be age-restricted if it promoted any brick and mortar store, legitimate website or brand which coordinates or promotes the sale or transfer of alcohol or tobacco products on Facebook's services. Many mistook the new policies for a total ban, and this set off a panic by cigar companies, cigar retailers, and cigar enthusiasts.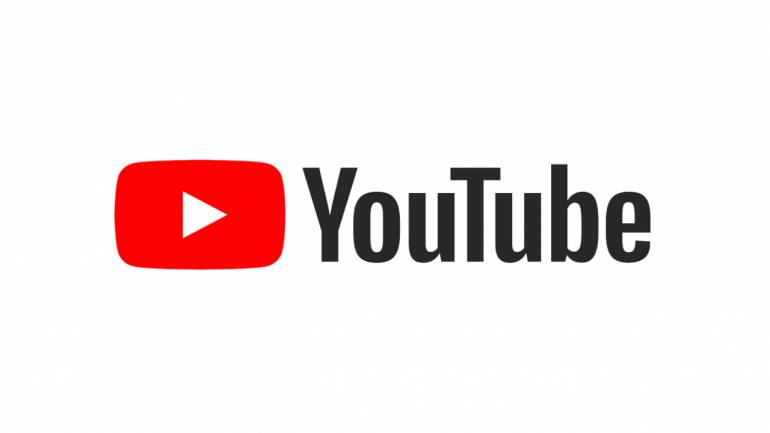 On YouTube came word that the company would implement demonetization on channels that had tobacco-related content. Many YouTuber Content creators relied on monetization to fund their channels. This allowed them to generate ad revenue for third party companies based on the number of views their videos got. With demonetization, this ad revenue is now no longer possible. Most notably affected was Cigar Obsession, which primarily has video content on YouTube.
Cigar Obsession brought this issue to light on its website. YouTube's policy toward tobacco certainly is not a good thing for the cigar industry and it caused confusion in the cigar industry about what the policy entailed. Many content creators such as Cigar Coop Prime Time do not rely on ad revenue through YouTube monetization but sell sponsorships directly. At least for now, this is not something YouTube is targeting, but you never know.
Editor's Comments
There is no doubt much of the cigar industry (minus maybe the older guard like Padrón, Oliva, and Arturo Fuente) are dependent on the Facebook, Instagram, and YouTube platforms – especially the smaller companies. While I did see a big overreaction to this news, ultimately I don't see Facebook, Instagram, and YouTube undoing any of these rules any time soon. In fact, a total ban in the future cannot be ruled out of the question. It further emphasizes my point that the cigar industry should not be solely relying on social media platforms for their marketing strategies.